Cameras
Canon Updates 1D, 1D Mark II N, and 1Ds Firmware
Canon Updates 1D, 1D Mark II N, and 1Ds Firmware
*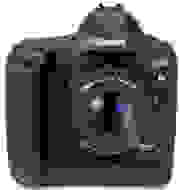 December 20, 2006 *– Canon Inc. today released three firmware updates for their high-end DSLR models, the EOS-1D Mark II (version 1.2.6), EOS-1D Mark II N (v.1.1.2), and the EOS-1Ds Mark II (v.1.1.6). These updates correct a recognition problem regarding high-storage media.
The firmware updates "fix the phenomenon wherein the camera does not detect the capacity correctly when high-capacity recording media are initialized," according to the BeBit website.
Users can download the Canon updates at http://www.canon.co.jp/Imaging/BeBit-e.html.