Cameras
Canon Updates A Series with 4 New Models
Canon will introduce four new A series models at CES, adding new scene modes, smarter flash control and support for SDXC cards.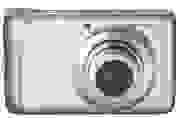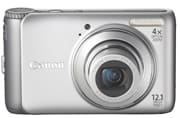 *January 5, 2010 *– Canon will introduce four cameras in its low-cost A series at CES, adding several new features:
Scene Modes: Three new scene modes have been added. Low Light provides ISO 3200 shooting, at reduced resolution. Super Vivid mode pumps up the hue and saturation, while Poster Effect dulls colors and creates a comic book effect.

Smart FE: This enhanced flash exposure system will compensate for dark or backlit environments by controlling the intensity of the flash output.

YouTube mode: Not an in-camera feature but one enabled by the provided software, YouTube mode automates uploads to the service.

SDXC support: These cameras will support the expanded memory capability provided by the SDXC specification.
The four new cameras, scheduled for February shipment, are basically two sets of near-identical twins.
The A3100 IS and A3000 IS are the same shape and size, featuring 2.7-inch LCDs, but the A3100 has 12-megapixel resolution compared to 10 megapixels for the A3000 IS. These are the first A series cameras that come with rechargeable Lithium ion batteries. Both cameras offer optical image stabilization with 4x zoom lenses. The A3100 IS will be available in red, blue and silver for $179.99, the A3000 in silver only for $149.99.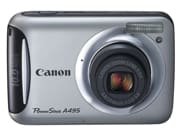 The entry-level A495 ($129.99) and A490 ($109.00) are 10-megapixel cameras with 2.5-inch LCDs, 3.3x zoom and AA battery power. The primary differences between the two models are fewer scene modes in the A490, and a less sophisticated Smart Auto system.