January 31, 2005 — Casio released two new colors to its line of Exilim Zoom Z55 digital cameras today. The "Black Panther" comes in a deep black and "Deep Blue" comes in a dark blue color. The special edition cameras are only available in Europe and will be on store shelves starting in February.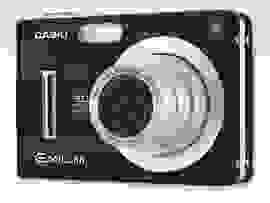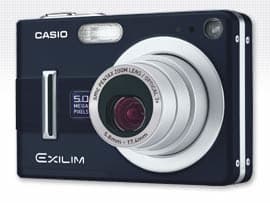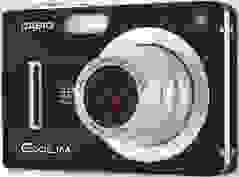 Despite the color differences, the cameras retain the same specifications. The Casio Exilim Zoom EX-Z55 has 5 megapixels on its 1/2.5-inch CCD and a Pentax 3x optical zoom lens. The compact camera has a fairly large 2.5-inch LCD screen on its slim measurements of 3.4 x 2.3 x 0.9 inches. With 23 scene modes, the Casio EX-Z55 aims to please the point-and-shoot consumers.
Casio has released special edition digital cameras before. In November, they released a "Cool Blue" version of the Exilim Z50 in Europe and a glossy white version of the EX-S100 in Japan. During the same month, Casio announced it will have steel, blue, and brown-colored Exilim Z55s in Japan. In December, a gift set featuring an Exilim Z40 and a Mulberry case and wrist strap was released. Currently, the only color available in the United States is steel.