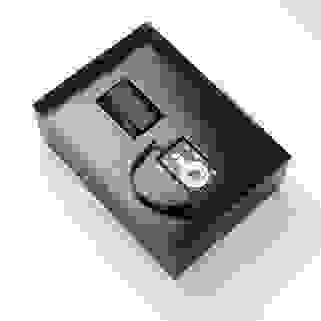 December 13, 2004 — Casio Europe is busy today, introducing the QV-R62 and a limited edition black EX-Z40 that can come in a stylish gift pack. The R62 is an identical twin of the R61; the only difference is that the R62 doesn't come with an AC power adaptor. Casio UK teamed up with Mulberry to market a gift pack for the fashion-conscious photographer. The pack comes with the limited edition black-colored Casio EX-Z40 and a black Darwin leather Mulberry case and wrist strap.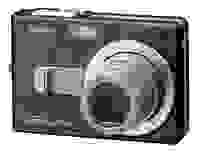 The gift pack will sell in the United Kingdom at John Lewis stores for £329.99 or about US$630. Sales are limited to 500 gift packs, making this a hot commodity. Mulberry is known for its sense of fashion in the U.K.; it was just awarded the title of "Accessory Designer of the Year" by the British Fashion Council. The limited edition 4-megapixel camera is available immediately, but won't be on shelves for long.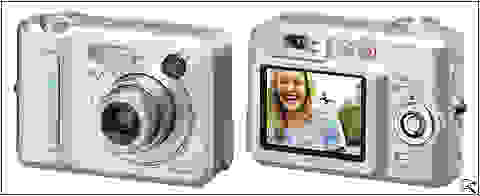 Casio also announced the release of the Casio QV-R62, a 6-megapixel digital camera with a 3x optical zoom lens. The camera is built for the casual photographer, with features such as 23 scene modes, a print size guide, and icons to help in the menus. The camera contains 9.7MB of internal memory and a slot for SD/MMC cards. The 320 x 240 movie mode records 15 frames per second without audio. The R62 prides itself on its speed. After focusing, the camera has a shutter lag time of 0.01 seconds. It takes less than a second to power up, and can shoot 3 frames per second in its continuous shooting mode. The 2-inch color LCD screen and compact size make the R62 a contender in the point-and-shoot market. The Casio QV-R62 will be available in January 2005 only in Europe.