*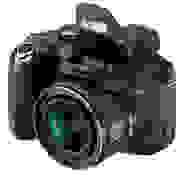 September 16, 2008 - *Casio today introduced the Exilim EX-FH20, its second high-speed digital camera, featuring 40 frame-per-second burst rate and the ability to shoot movies at 1000 frames per second, priced at $599.99. While the burst rate is lower than the company's 60 fps EX-F1 released in March for $999 (see review here), several specs of the new camera are actually superior to its pricier predecessor, including a more powerful zoom lens (20x for the EX-FH20 versus 12x for the EX-F1) and higher resolution (maximum 9.1 megapixels for the new camera, and 7 megapixels in burst mode, versus a top resolution of 6 megapixels for the EX-F1).
The zoom lens is equivalent to 26-520mm in 35mm photography, with a maximum aperture of f/2.8 at the widest setting and f/4.5 at maximum telephoto. Sensor-shift image stabilization is provided to keep zoom shots steady.
High-speed movies can be taken at three different frame rate/resolution combinations: 480 x 360 at up to 210 fps, 224 x 168 at 420 fps, and 224 x 56 at 1000 fps. This is an area where the EX-FH20 significantly lags behind the EX-F1, which offers faster frame rates at higher resolutions. High-definition movie recording is also supported at 1280 x 720 pixels and 30fps, with mono sound, in Motion JPEG format, along with standard-resolution 640 x 480 recording.
The control system for the EX-FH20 has been streamlined, as has the camera body itself, measuring 27% smaller and 28% lighter than the EX-F1. The EX-FH20 measures 4.83 x 3.20 x 3.33 inches, and weighs approximately 17 ounces. It includes both a 3-inch LCD (230,000-pixel resolution) and an electronic viewfinder, and is powered for four AA batteries.
The EX-FH20 will be available, in basic black, starting in October.