*February 21, 2009 *- Casio added to the basic point-and-shoot end of its line-up today with two new entries, the $140 EX-S7 and the $110 EX-Z35.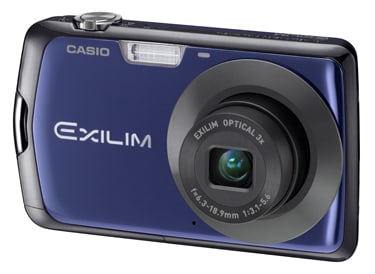 Casio EX-S7
The EX-S7 is a 12.1-megapixel mode with 3x zoom and a 2.7-inch LCD. It can shoot 720p video, with a convenient dedicated button for this purpose. Recording at YouTube ready resolution is also an option. The LCD measures 2.7 inches, with 230,000-dot resolution.
The EX-S7 will be available in black and purple in spring 2010, priced at $139.99. Even at this price, the camera comes iwth a rechargeble Lithium ion battery, a feature which carries over to the $109.99 EX-35.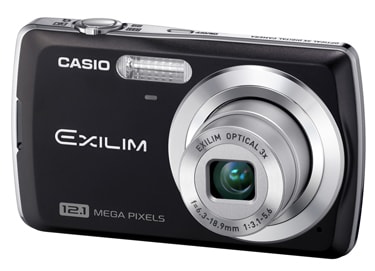 Casio EX-Z35
The EX-35 also offers 12.1-megapixel resolution and 3x zoom, though video resolution is standard definition, the LCD is a hair smaller at 2.5 inches, and the choice of shooting modes is more limited. It will be available in black, silver, pink, red and blue, starting in March.