Cameras
CES 2008 Memory Card Roundup
Jan. 8, 2008 - A number of memory card manufacturers are announcing new and improved products here at CES. Increased memory and high definition capability are the trends here; companies are offering bigger, better, and faster products to meet consumer dem
*Jan. 8, 2008 - *A number of memory card manufacturers are announcing new and improved products here at CES. Increased capacity and high definition capability are the emerging trends; companies are offering bigger, better, and faster products to meet consumer demand. Check out a few of the highlights below.
Panasonic

32GB SDHC memory card - Panasonic has unleashed the world's largest prototype 32GB SD High Capacity (SDHC) memory card with Class 6 speed specification. The company is reporting it holds up to eight hours of 1440 x 1080i HD video and a little more than five hours of 1920 x 1080i full HD video. It has a new labeling feature to allow users to write directly on the front and back of the card. But with so much memory, we're wondering how many cards you could possibly need. A price and release date for the card have not yet been announced.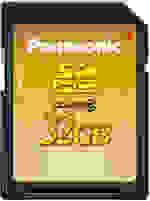 SanDisk

8GB Extreme III SD – The Extreme III series is one of SanDisk's fastest line of SD memory cards, with a minimum write and read speed of 20 MB/second. SanDisk is showing off its 8GB card here at CES, which is currently retailing for $179.99.
Sony

16GB Memory Stick PRO Duo – Sony announced its 16MB memory card at CES, meant for recording high definition media. Primarily for recording HD video, the card can also hold thousands of images. It comes with an adaptor for use with a standard-sized Memory Stick card slot, and will retail for about $300 when it is released in March.
**Lexar

***Professional 133x 8GB SDHC* – Lexar has increased the capacity of all its SDHC memory cards, and the Professional 133x has a minimum write speed of 20MB/second, allowing faster download time for memory-intensive high definition media. Price and availability have not yet been announced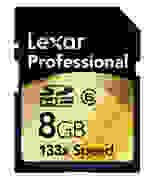 Platinum II 60x 8GB SDHC – Speed rated 60x, the Platinum II line of memory cards have a minimum write speed of 9MB/second. Price and availability have not yet been announced.
8GB SDHC – Lexar's standard memory card now offers a higher capacity for more photo storage. Price and availability have not yet been announced.