Cameras
CIPA 2009-2011 Camera Shipment Forecast
Camera & Imaging Products Association or the CIPA have released a very interesting camera shipment forecast for the period 2009-2011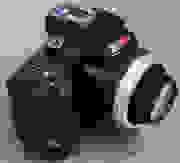 Camera & Imaging Products Association or the CIPA have released a very interesting  camera shipment forecast for the period 2009-2011. The report can be read here (pdf) and below are some highlights:
Forecast for 2009:
"In terms of the breakdown in shipments by product type, the forecast anticipates shipments of interchangeable lens digital SLR cameras increasing by approximately 660,000 units to 10,349,000 units (a year-on-year increase of 6.8%) and shipments of digital cameras with built-in lens declining by approximately 1,450,000 units to 108,622,000 units (a year-on-year decrease of 1.3%)."
 [Via Imaging-Resource ]
Up next
Get Reviewed email alerts.
Sign up for our newsletter to get real advice from real experts.