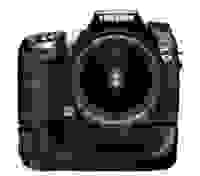 The Samsung GX-20 DSLR was tested out by Cnet UK  recently and who gave it brownie points for its impressive feature list, its image quality and extremely effective anti-shake mode. However the camera does have its faults like; an unintuitive autofocus, disappointing lens kit and awkward controls.
Excerpt from review:

"The GX-20's 14 million pixels look good on paper, but it's undermined by the Sony Alpha 350 and the Pentax K20D -- the Sony's much cheaper and the Pentax is better."