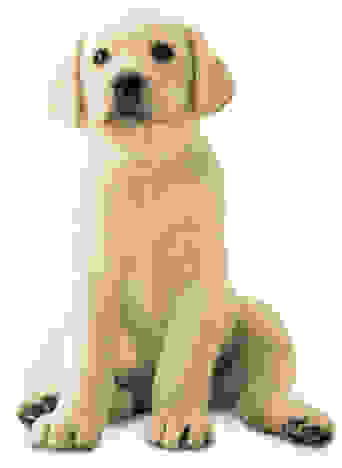 July 6, 2006 – Kimberly-Clark Corp. is hosting the Cottenelle Puppy's 10th Destination Contest, a photo contest in which contestants follow a picture of the Labrador Retriever around the U.S. to win digital cameras, among other prizes. With the launch of the website, http://www.PuppyTracksUSA.com, Cottonelle Toilet Paper is promoting a weekend road trip for the puppy.
"Just snap a picture of you and the puppy at your favorite quirky travel spot," states the Cottonelle website. "The puppy" is actually a color print-out of a downloadable image of a Labrador Retriever, America's favorite toilet paper representative. The Cottonelle puppy has traveled to nine "unusual and/or offbeat U.S. locations" already, and is looking for the 10th location, states the PuppyTracks website.
Actor John Ratzenberger will be the spokesperson for the Cottonelle photo contest, according to the Photo Marketing Association website. Better known for his longtime role as Cliff on "Cheers" and Hamm the Pig on the film Toy Story, John Ratzenberg teams up with Cottonelle in conjunction with Made in America TV, a show about products manufactured in America.
Cottonelle Puppy's 10th Destination Contest rules are as follows:
Entrant must include one original color photo of him/herself with the puppy on location, that is, the cut-out picture of the puppy.

Entrant must include the source code on the puppy image.

Entrant must include a 10-word caption "describing what the Cottonelle Puppy thinks about the selected U.S. location," again, the puppy being a print-out image.

Entrant must include a 25-word essay of what he or she feels about the location.
Photos with "any Federal, state and/or municipal buildings, monuments, flags, landmarks, or any Olympic symbols" will be disqualified from the America-trekking contest, states the Cottonelle website.
The grand prize is a 14-day international trip for two, worth over $90,000, a digital camera, and a photo album. Each of the ten finalists will receive a digital video camera, a gas card valued at $1,000, and a portable DVD player – all road-trip necessities.
The contest ends Sept. 6, and judging will take place on Sept. 12. No purchase is necessary to enter the contest.