Cameras
CP+ Trade Show Ushers in a Slew of New Nikon Coolpix Cameras
More point-and-shoots than you can count on one hand. Impressive!
Ahead of this week's CP+ trade show in Yokohama, Nikon has announced a total of seven new Coolpix models, plus the Coolpix S6500, which was announced earlier this month at CES. Among these are two waterproof models, a superzoom, two travel zooms, and two conventional compacts. Three of the seven cameras feature built-in WiFi, while another has an optional WiFi adapter—more evidence of the continuing push for connectivity in fixed-lens models.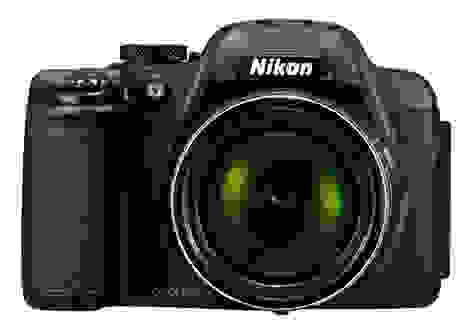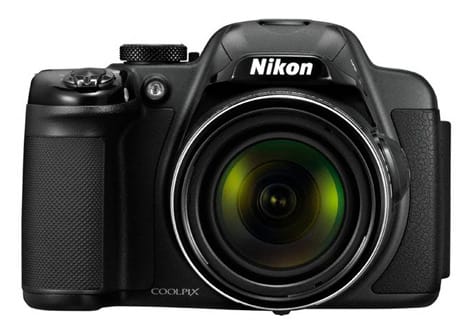 The most impressively outfitted is the new Coolpix P520 (MSRP $449.95), which replaces last year's P510 (one of our favorite superzooms). The P520 ups resolution from 16.1 megapixels to 18.1, with backside illumination on the CMOS chip. The zoom ratio stays the same at 42x, covering a 24–1000mm equivalent in film terms. On the back, the tilting LCD has grown a bit, to 3.2 inches. Finally, users can purchase an add-on WU-1a Wireless Mobile Adapter, which allows them to transfer images to compatible smartphones and tablets.


Two of the other new Coolpix models also offer impressive zoom ranges. The larger of these is the Coolpix L820 (MSRP $279.95), which boasts a 30x zoom, corresponding to 22.5–675mm in film terms. A 16-megapixel CMOS sensor, vibration reduction, a 3-inch rear LCD, an ergonomic grip, and convenient (assuming you prefer it) AA battery power should make it a good travel zoom option.
The other long zoom is the Coolpix S9500 (MSRP $349.95), which tops out the Coolpix S line with a 22x (25–550mm equivalent) lens, an 18.1-megapixel BSI CMOS sensor, and in-lens vibration reduction. A pocket-friendly design, 1080p video recording, and built-in WiFi and GPS are all fine additions.


Waterproof cameras are getting some love from Nikon today, as well. Tops on the list is the Coolpix AW110 (MSRP $349.95), a follow-up to 2012's well-received AW100. Like the S9500, it includes both WiFi and GPS units. Unlike the S9500, it can go underwater to a depth of 59 feet (up from 33 feet on the AW100), be dropped from as much as 6.7 feet (up from 5), and be used in temperatures as low as 14 degrees Fahrenheit. It also sports a very decent 16-megapixel BSI CMOS sensor, a 5x optical zoom lens, and a 3-inch OLED display that should produce very vibrant colors.
The much cheaper Coolpix S31 (MSRP $119.95) brings waterproofing to a near-disposable price point. Corner-cutting is obvious, but probably forgivable: a 10.1-megapixel CCD sensor, a 2.7-inch screen, and a paltry 3x optical zoom. Sealing has also taken a hit, with 16.5-foot waterproofing and 3.6-foot shockproofing, but if it's as reliable as Nikon says, the S31 should make a great starter camera for your favorite nephew or granddaughter.


And finally we come to the two Coolpixes with no particular genre to call home. The Coolpix S5200 (MSRP $179.95) packs a 16-megapixel BSI CMOS sensor, 6x optical zoom, and WiFi capability into a compact and fairly affordable package. Meanwhile, the Coolpix L28 (MSRP $119.95) is highlighted by a 20.1-megapixel sensor (probably CCD), a 5x optical zoom (26–130mm effective), and HD video (probably 720p). It's jam-packed with fancy automatic shooting modes, for those who would rather not get their hands dirty with manual image settings, and also runs on AA batteries.
All seven models will be available in February of this year, each in a variety of colors. For more information, check out Nikon's press room.