*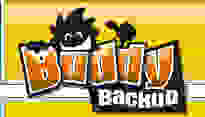 April 11, 2006 – *Databarracks is offering a free online backup service, mainly geared for students and home users. The BuddyBackup system allows users to save files on the computers of friends, family, colleagues, or other authorized buddies. Launched April 6, the free version of BuddyBackup stores up to 5GB on up to three different computers. An upgrade is available for $16 that lets users store unlimited amounts of data on unlimited numbers of computers.
"We see this as a revolution in the online backup industry; by using the power of grid storage or basically utilizing the amount of free space on computer hard drives, we can offer a service which is completely free," said Peter Groucutt, Databarracks' managing director, in the April 10 press release. Sarah Chapman, the sales and marketing manager at Databarracks, explains how they can offer the service for free.
"I guess by making the software free to everyone we will be serving the IT Directors of the future who will eventually be using our business products," Chapman said. "After all we were all students once."
Users must first compress the files before sending them over the internet and saving them to buddies' computers. Every time a user saves a file, BuddyBackup detects it and saves it across the internet on the chosen buddies' computers. All of the computer systems involved must be Windows XP based. The free software can be downloaded from www.buddybackup.com, where there is also a forum to meet other buddies around the world with whom to share space on the hard drive.