Cameras
DCI Reviews the Olympus SP-590UZ
At the CES Steve Morgenstern from DCI got a chance to test out the Olympus SP-590UZ digicam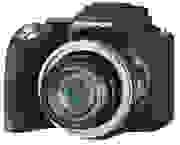 At the CES Steve Morgenstern from DCI got a chance to test out the Olympus SP-590UZ digicam and to read his first impressions review head over to our main site. The zoom range was found to be a winner and the camera also offered a good wide-angle coverage. However at $450, the camera was found to be pricy.
Up next
Get Reviewed email alerts.
Sign up for our newsletter to get real advice from real experts.