November 5, 2004 – Competition is working for consumers' best interests. With the influx of entry-level digital SLRs this year, manufacturers are reducing the prices to get a foot in the market. This week, both Nikon U.K. and Canon U.K. reduced prices for the D70 and Digital Rebel, respectively.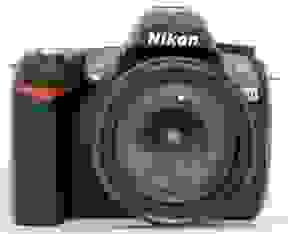 From November 1, the Nikon D70 will go for £100 less at £699.99, which is about $1,290USD. The 6.1-megapixel camera has some steep competition with the Canon EOS-300D, which has been this year's best-selling digital SLR. Canon U.K. jumped in the price competition by offering £100 rebates and free 256MB CompactFlash cards. The U.K. version of the Digital Rebel, the EOS-300D, will retail for £779 or about $1,440. Sigma is luring customers to its older SD9 with a free Hitachi 2GB microdrive. Olympus will release the 8-megapixel E-300 EVOLT just before the holidays; rumor has it the DSLR will be priced similarly to the Canon and Nikon models. The same story goes for the Pentax *ist DS. Unless everyone gets a digital SLR this year and drives demand up, prices should continue to drop as supplies increase.
Customers in the United States won't exactly be reaping these benefits. Even with the promotions and rebates, prices are still slightly lower in the United States – especially with the recent holiday sales.