Cameras
DigitalCameraInfo.com Unveils Enhanced Comment System
DigitalCameraInfo.com Unveils Enhanced Comment System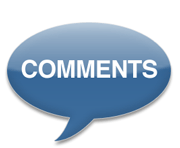 DigitalCameraInfo.com is making it easier to make your voice heard, both to the editors and the rest of our user community, through an updated comment system with major new features.
This change brings together the comment system for DigitalCameraInfo.com and all of our sister sites in the Reviewed.com family, which cover camcorders, televisions, cellphones, headphones and more. Now a single sign-in ID gives you access to the comment system for all of these sites – couldn't be simpler.
We've also added several much-requested features to the system:
• Email subscriptions. Now you can subscribe to a comment thread and receive automatic email notification when a new post is added.
• Profile pages on Reviewed.com. This feature is starting out as a one-stop history of your comments across all of our sites, and will expand with exciting new capabilities over time.
• Flag a post. When you spot a post that strikes you as inappropriate for public consumption, be it spam, rude language or general offensiveness, you can flag it and the editorial staff will promptly review your complaint.
• Bug fixes. If you've been frustrated with commenting problems in the past, give the new system a try – we've stomped out all the problems we could find. And if there are new ones, please let us know ASAP, and we'll get right on it.
We're actively becoming more interactive at DigitalCameraInfo.com. If you have suggestions, requests, complaints or encouragement, we're listening.
---
The Reviewed.com family consists of the following sites:
CamcorderInfo.com
DigitalCameraInfo.com
HeadphoneInfo.com
MediaPlayerInfo.com
PrinterInfo.com
TelevisionInfo.com
WirelessInfo.com