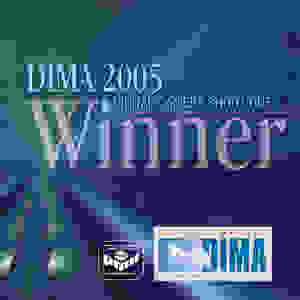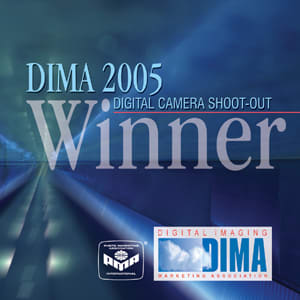 March 3, 2005 — The Digital Imaging Marketing Association announced the winners of this year's Digital Camera Shoot-Out, which took place Feb. 19 in Orlando. 35 digital cameras from 13 manufacturers took pictures of studio models and printed them to be analyzed by a panel of judges. The judges based their decision on the overall picture quality and awarded ten prizes to the top camera in each price category. HP swept the $100-$499 price categories, while Konica-Minolta took two awards in the upper divisions. Manufacturers are gloating at the prospect of the awards.
"We're honored that these two digital cameras which feature Konica Minolta's Anti-Shake technology have been recognized in such a highly competitive market not just for their technology but for their ability to produce excellent quality photographs," said Todd Schrader, vice president of marketing for Konica Minolta. The 8-megapixel Konica Minolta A200 took top honors in the $600 to $999 category, while the Maxxum 7D won the Digital SLR category. HP execs were thrilled to take the prize for mid-range priced digital cameras.
"We're very pleased to be awarded with these honors, which validate HP's continued efforts in the area of digital photography," said Vyomesh Joshi, executive vice president of the Imaging and Personal Systems Group at HP. "Our goal is to deliver best-in-class products and solutions that allow any photographer — beginner or pro — to easily capture, share and print high-quality photos, affordably. These awards demonstrate that we're delivering on this."
The HP Photosmart 945 took the $400-$499 prize, the R717 took the $300-$399, the R707 took the $200-$299, and the M22 took the $100-$199 category. The 3.1-megapixel Concord 3346Z garnered the prize for the best image quality for under $100. Other winners included the Casio EX-P700 in the $500-$599 category and the Casio EX-P505 in the Digital Video Camcorder category. Not only did the P505 display excellent video image quality, but it has an innovative Past Movie mode that records five seconds before the shutter release button is pressed. The uncontested Leica DMR easily won the Advanced Digital Camera category.