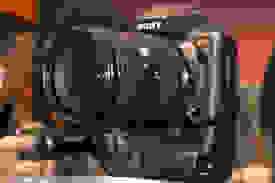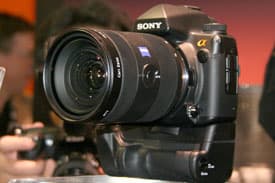 *Jan. 31, 2008 - *In 1991, the Kodak DCS SLR was released. One of the first digital cameras, it had a 1.3-megapixel sensor. And since then it has been a race to increase the megapixel count of cameras, with the current record holder being the Hasselblad H3D, a 39-megapixel professional SLR costing a pricey $40,000. Here at PMA 2008, Sony has announced details of its new flagship Alpha SLR, a not-yet-named model which will feature a whopping 24.8-megapixel sensor. But do megapixels matter anymore, and do the buyers of today's digital cameras really care about the megapixel count?
The upward trend in megapixel counts has long been a marketing point for digital camera manufacturers. And many buyers, seeking the newest and "best" digital camera, have often looked toward megapixel counts, seeking a camera with the highest number of pixels on its sensor. But as new features like face and smile detection, image stabilization, and HD-enabled video hit the market, does the "megapixel race" matter anymore?
"It has become a far less important issue," said Chuck Westfall, Canon's director of media and consumer relations, while discussing the company's new Rebel XSi SLR with DigitalCameraInfo.com. Despite being a lesser issue, the new Rebel still ups the megapixel count to 12.2, an increase from the earlier model's 10.1-megapixel sensor.
Although the megapixel count may be less important, Westfall said, it's still a feature many consumers look for. "If we go lower than 10 megapixels, we're perceived as behind the curve," Westfall said.
Casio, however, may be the exception to the ever-increasing megapixel rule – its new compact EX-F1, highly anticipated for its 60 frames per second (fps) Burst mode and faster-than-the-human-eye Movie mode, features a 6-megapixel sensor, less than many entry-level point-and-shoots. But at a retail price of $999, the EX-F1 is far from a budget model.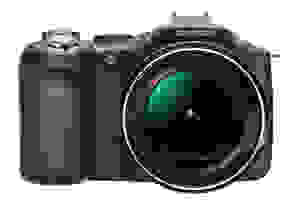 *Casio EX-F1

*
Turns out the Sony-produced chip that allows the 60 fps burst rate can only reach six megapixels at this time, said Mike O'Keefe, training manager for digital imaging at Casio. Still, he said he's received praise from professionals who "don't get caught up in megapixel counts."
"The six [megapixels] is kind of nice on this camera," he said. "You don't end up having a lot of noise. A lot of people seem to like it."
Experts say more megapixels can actually have adverse effects on image quality. With smaller point-and-shoots, increasing the number of pixels while keeping the image sensor the same size means smaller individual sensor pixels. Smaller pixels capture less light, worsening the signal-to-noise ratio, which leads to the ugly color speckles in images, especially those taken in indoor and low-light situations.
In addition, images with more megapixels take up more space in memory cards and on computer hard drives. As the number of megapixels increase, users need more and more memory to store a large number of image files. According to a 2007 PMA study, one-third of memory cards sold in 2006 had a capacity of 1 GB or higher. And memory cards are growing even more in size – Kingston has announced a 16GB card here at PMA, with the ability to store 8,000 high-resolution images.
If consumers are asking whether or not they need all these megapixels, the answer is no, said Rudy Winston, spokesman for Canon. He said consumers printing typical 4 x 6-inch images need only 2 megapixels for sharp, detailed prints. For 5 x 7 prints, 3 to 4 megapixels will suffice. Even getting into letter-sized 8 x 10 prints, Winston said, 6 megapixels produce clear images - only huge, 13 x 19-inch prints require resolutions of 8 to 10 megapixels. These requirements are all far lower than the 12 to 14-megapixel point-and-shoots most manufacturers are now offering.
'It's overkill,' Winston said. He compared having high megapixel point-and-shoots to owning a high-speed sports car. 'If all I'm doing is driving to and from work on the Long Island Expressway, I'm probably not taking advantage of what I've got,' he said.
Processing times can also be slower with higher-megapixel cameras. Since the files are larger in size, Burst modes and upload times can be slower than on cameras with lower megapixel counts.
For the most part, SLRs face less noise with higher megapixel counts due to their image sensors, which are much larger than their point-and-shoot counterparts.
Manufacturers say they are working with their image processors to reduce noise in their high-megapixel point-and-shoots, often with favorable results.
Although megapixel counts may not be as big a selling point as they once were, they still matter – consumers are still looking at megapixel counts when purchasing digital cameras, and manufacturers are still upping megapixel counts with almost every new model they offer.
'As an industry we've kind of let the genie out of the bottle,' Winston said. 'We've given them a number on a spec sheet they can make a quantitativer judgement on. It still holds a powerful appeal to the less-experienced user.'
Our editors review and recommend products to help you buy the stuff you need. If you make a purchase by clicking one of our links, we may earn a small share of the revenue. Our picks and opinions are independent from any business incentives.