Cameras
DPExpert Reviews Sony A700 DSLR
The folks over at DPExpert reviewed the professional Sony Alpha A700 DSLR and the only thing that didn't impress them was the price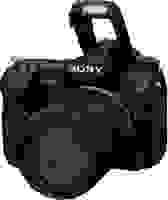 The folks over at DPExpert reviewed the professional Sony Alpha A700 DSLR  and the only thing that didn't impress them was the price. While testing the camera, the picture quality was found to be superb and the lens par excellence. The lens focused quickly however splurging $2000 for just the body was found to be unreasonable.
This is what the reviewer had to say in this end:
"We had an important little job to do, for which we would normally use our own camera. It is usually too risky to pick up a new camera for such a project, but the Sony felt so right in the hand and the lens was so seductive that we said: "What the heck!" We were delighted with the consistency of the images and the intuitiveness of the camera controls. Our advice is to buy the body on its own and then pair it with a good lens. The Sony kit, with body and short zoom lens, costs $2150. That is not doing justice to the camera. There is a Zeiss 16-80mm for $1250 – that is the way to go."