Cameras
DxO Labs and MagnaChip Develop Depth of Field Chip
DxO Labs and MagnaChip develop first depth of field sensor for camera phones.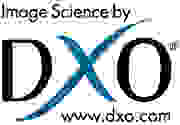 February 14, 2007 – Imaging software developer DxO Labs and sensor manufacturer MagnaChip Semiconductor announced today what they call the "first fully integrated extended depth-of-field image sensor," according to a company press release. The 3.2-megapixel CMOS sensor, MC531EA, has a fixed auto focus that is toward use in camera phones.
"Implementation of DxO Digital Optics in our new generation of sensors is ideally timed to meet the increasing demand from camera phone vendors for this technology," said MagnaChip Imaging Solutions General Manger Jason Hartlove. "The MC531EA is at the forefront of a product family that will bring unprecedented cost reduction and outstanding image quality performance for high-end camera phones," he said.
The DxO-MagnaChip MC5321EA is a 1/3.2-inch CMOS sensor with DxO's Digital Optics Digital Auto-Focus (DAF). The fixed auto focus features an internal ARM7TDMI core that controls the auto focus algorithms, allowing the sensor to fully focus without additional motors, according to the release.
The MC5321EA chip featuring an Extended Depth-of-Field Priority (EDoF) acts as an alternative to mechanical auto focus systems. DxO promises the new chip will provide instant auto-focus, while keeping devices compact, reducing power consumption and costs, stated the release.
"Coupling DxO's unique DAD EDoF capabilities with a full fledged ISP was a major technical challenge, and we are pleased to bring to the market the very first validated solution," said Hartlove.