*March 8, 2005 *– Fujifilm posted a firmware update for the S3 Pro on its site today. The 2.12 version of the software updates the camera's auto rotate function, allows compatibility with higher capacities of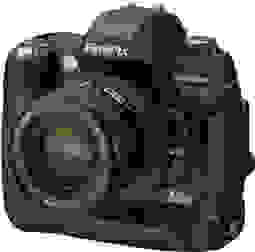 storage media, and increases the functionality of Nikon Nikkor AF-S and AF-VR lenses.
With the update, the Fuji S3 Pro will function properly even when Nikon lenses are attached while the power switch is on. The new software will also allow users to control the digital camera from a computer, but only with the required HS-V2 Version 3.1 software (also available on the Fujifilm web site).
It takes about two minutes to upgrade the firmware once all the cables are connected. It is recommended that users power the camera with the AC adaptor rather than the batteries while the update is being made. It is required for users to format the xD-Picture card before downloading, as the process will erase any files on the memory. The 12.3-megapixel S3 Pro digital SLR was announced in September 2004 and retails for $2,499.