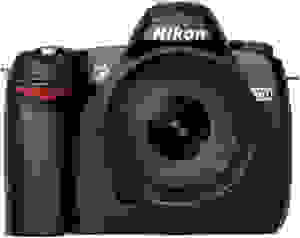 April 20, 2005 — For those Nikon D70 users who are feeling left behind with an outdated camera, despair no longer. Hope will come in the form of a firmware update in mid-May, according to a press release issued by Nikon Japan today. The firmware update will include the internal improvements introduced on the new D70s, including updated menus and improved auto focus capabilities.
The newly designed menus will have larger text and will add a PictBridge screen for more streamlined printing. The auto focus system will add an all-area priority AF mode to the modes already in place. The system will improve motion tracking capabilities among other things.
"The rapid pace at which development of digital technologies is proceeding inevitably leads to a continual release of new products," today's press release stated. "In the face of this dynamic, Nikon is determined to demonstrate our respect for the many customers who purchased a D70 digital SLR camera by delivering, where possible, the latest technology that the digital world has to offer through firmware updates."