*
Las Vegas, Nevada, March 8, 2007 *– After last month's announcement that GE would be entering the digital camera market, branded General Imaging, the company officially announced its line of cameras today. The announcement marks the first digital cameras in the company's history. Made up of eight new digital cameras and a photo printer, the new GE digital imaging line will be available in May in North America, with a price range from approximately $150 to $400.
"Every camera comes fully loaded with features," said public relations representative Becky Simpson in an interview with DigitalCameraInfo.com at PMA today.
All the GE cameras introduced today range from 7 to 12 megapixels. They come with built-in editing functions with red-eye correction and 3-image panoramic stitch. The GE products will also include face detection, a feature that is becoming increasingly mainstream in the digital still camera industry. GE's face tracking function can detect up to nine faces in a scene, highlighted by a yellow face-like icon on the LCD screen.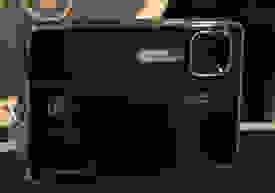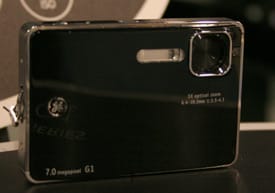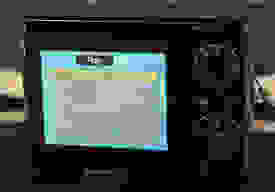 GE's highly touted G1, not to be confused with the Sony G1, was also launched today. The GE G1 carries the same features as the entry level A-series cameras. Like the 8-megapixel A830 and the 7-megapixel A730, the G1 is fitted with a 3x optical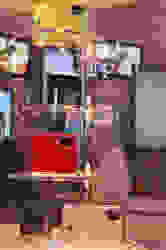 zoom lens, a 2.5-inch LCD screen, ISO sensitivity of 1600, and digital image stabilization. The A830 has a suggested retail price at $169 to $189, and the A730 will be priced at $149 to $169.
Although this point-and-shoot is not their most feature-packed camera, the G1 is their most talked about product with a price tag estimated at $199 to $229. The G1 stands apart from the rest of the GE line for its color options and sleek design, according to representatives. Measuring 3.62 x 0.82 x 2.46 inches, the G1 will offer a "palette of colors" for retailers, said Simpson. Unlike the other cameras in the GE line, limited to black and silver stylings, the G1 will come in an array of colors that will be left up to the retailers themselves to decide what colors will be offered to their customers, said Simpson.
GE anticipates its target group will be female users with children under the age of 18, with a GE-led focus group of 83 percent of women stating that they would buy a GE digital camera, according to the representatives.
GE also included a line of compact-sized E-cameras. The 12-megapixel E1240 and the 10-megapixel E1040 are fitted with a 4x optical zoom lens and 3-inch LCD monitor, with high sensitivity ranges up to 3200 ISO and digital image stabilization. The 10-megapixel E1030 will feature a 3x optical zoom lens and 2.7-inch LCD screen also with a maximum sensitivity of ISO 3200. The 8-megapixel E850 will be fitted with a higher zoom at 5x optical zoom and a 3-inch LCD and 1600 ISO.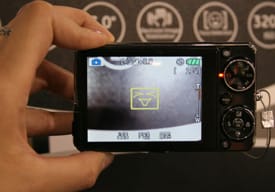 For users who want even higher zoom capabilities, GE offers the X1 that comes packed with a 12x optical zoom lens, 2.5-inch LCD display, and ISO up to 1600. The camera will enter the market with a suggested price tag of $399 to $429.
Lastly, the P1 photo printer offers 3-color printing of cyan, magenta, and yellow. The printer includes a 2.5-inch LCD for previews and a Bluetooth adapter.
GE's entrance into the digital camera market has many wondering how the new competitor will survive against other manufacturers with longer camera manufacturing legacies. Better known as a household name for domestic electronics and technology for aircrafts and lasers, the GE logo will be soon be brought to the digital camera industry. GE stated that the point of differentiation is that its cameras will possess "top tier features with second tier pricing," said Simpson.
"We will offer the best specs and the best design at every price point," said General Imaging Vice President of North American Sales Rene Buhay. Consumers can expect more GE-branded digital cameras in the future. "This is just the first phase," said Buhay. More products will be announced in the fall and the following spring.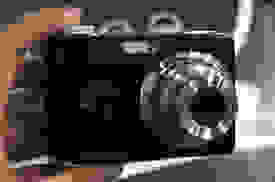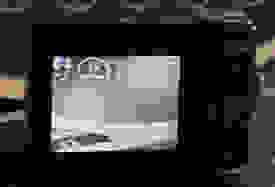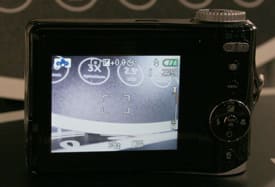 GE's first line of digital camera and printers will ship in Europe and Asia later this year.
Camera Key Features:
In-camera Red-eye Removal
Face Detection
Built-in Panorama Stitch