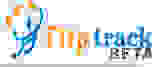 *November 21, 2006* – What would be the top song in the soundtrack of your life?  fliptrack.com, under parent company iPlaymusic, last week launched a beta version under the motto "Put your life to music,' enables users to do just that.  As a free online program to combine photos, transitions effects, and popular music into an audio slideshow and fliptrack allows users to post their still images as a Flash video with tunes.
Users can choose their photo transition effects including pan, zoom, and crop.  Best of all, users can choose from a database of music, whether traditional or pop, Bing Crosby to Blondie, all are legal for use, according to the fliptrack website.
While rocking out to their newly made videos, users can share their slideshows on fliptrack.  For example, user "Ondoher" posted a video called "Eye of the Kitten."  Users can also post their videos on Friendster, Xanga, and Blogger.