Cameras
Free Upgrade for iView MediaPro 3 Users
Find a link to the Microsoft Express Media photo software, free to exisiting iView MediaPro 3 users.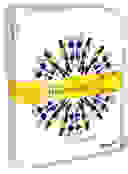 May 15, 2007 – Microsoft today announced a limited-time upgrade offer for its photo management software iView MediaPro 3. Existing iView MediaPro 3 customers can update the software to Microsoft Expression Media at no cost until the end of July.
Expression Media is the result of the Microsoft's acquisition of iView Multimedia, Ltd. in June 2006. The software update supports 100 file formats and contains a drop-and-drag method for cataloging photos.
iView MediaPro 3 customers must provide their e-mail address and software license number to receive an email with the free upgrade. After August 1st, the upgrade will cost $99. To register for Expression Media, visit news.iview-multimedia.com/weblog.php.