Cameras
Fuji's X Series Gets SLR Styling, Weather-Resistant Design With New X-T1
Retro-styled body, cutting-edge guts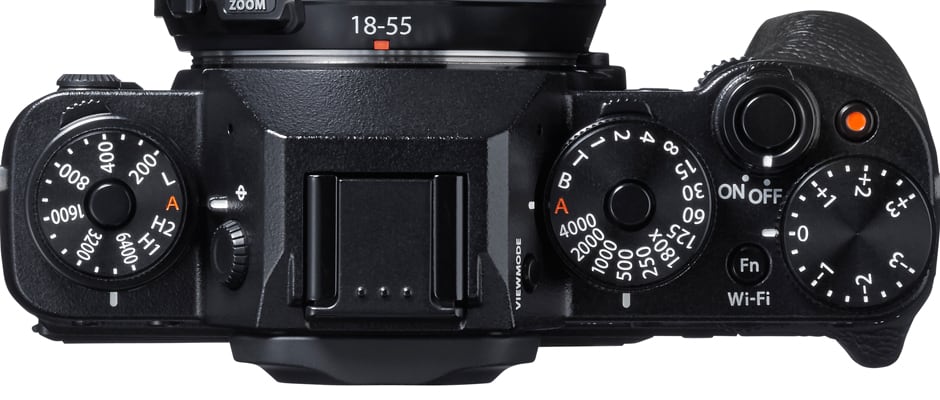 Credit:
After a few teases (and a lot of leaks), Fujifilm has finally announced a new addition to its prestigious X Series: the X-T1. But while it shares a lens mount and many stylistic cues with its brothers, there's one major aesthetic choice that sets the X-T1 apart. Where the other X-series bodies have emulated film-era rangefinders, the X-T1 has definite old-school SLR appeal.
Taking visual cues from the company's own Fujica SLRs, the X-T1 builds in bonuses like a weather-sealed magnesium-alloy body and a pronounced grip. The three manual control dials provide a greater level of control than any other X-series model. Though analog controls have made a comeback of late, Fuji clearly understands them better than most. On the X-T1, you'll use them to control ISO, shutter speed, and exposure compensation. And like the X-Pro1 and X-E2, the X-T1 is fabriqué au Japon.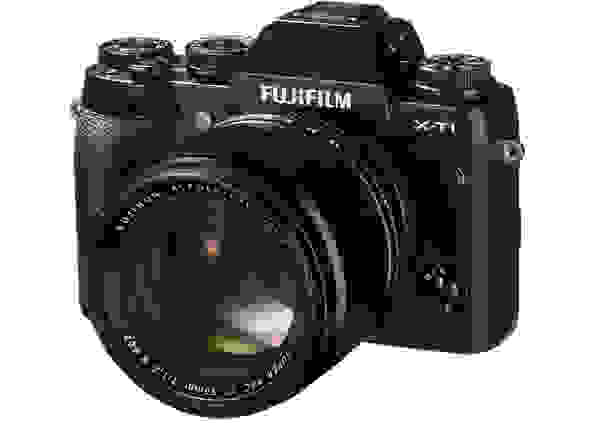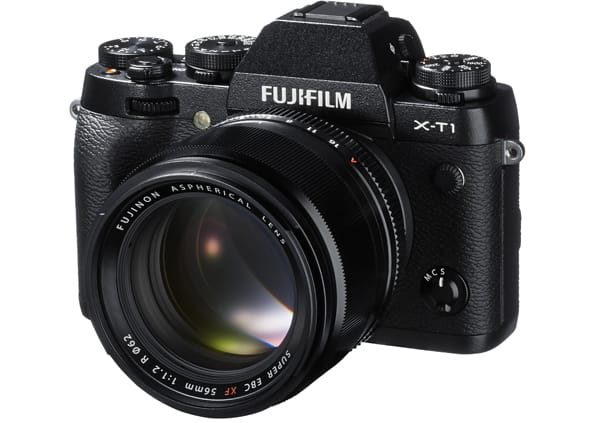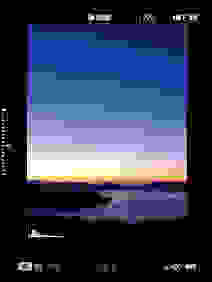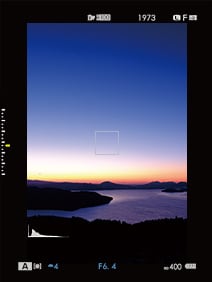 Visual and tactile niceties aside, there's a lot to cover in the spec department. Centered around a 16.3-megapixel X-Trans CMOS II sensor, the X-T1 initially seems very similar its brethren on the inside. However, this camera has something the other X-series models don't: a 2.36-million-dot OLED electronic viewfinder (EVF). It's right up there with the highest-res options on the market, and its 0.77x magnification slightly overshadows the 0.74x unit in the Olympus OM-D E-M1.
With most EVF-equipped cameras, you'll see mission-critical information (aperture, shutter speed, ISO, etc.) displayed in the viewfinder. Traditionally, that information has always stayed stuck to the bottom of the display. The X-T1 changes that: If you change the orientation of the camera from landscape to portrait, the readout rotates, too. Of course, now-standard Fujifilm features like Digital Split Image and focus peaking in an assortment of colors are all present and accounted for.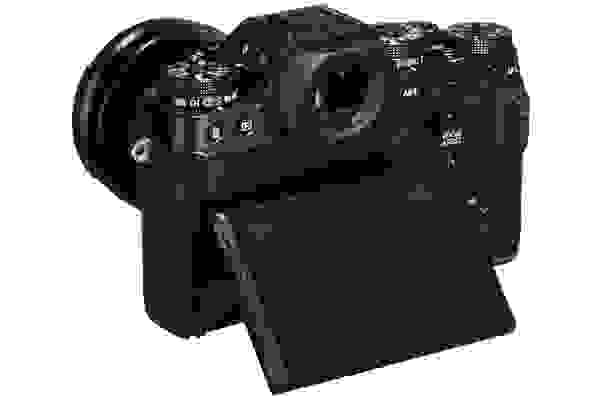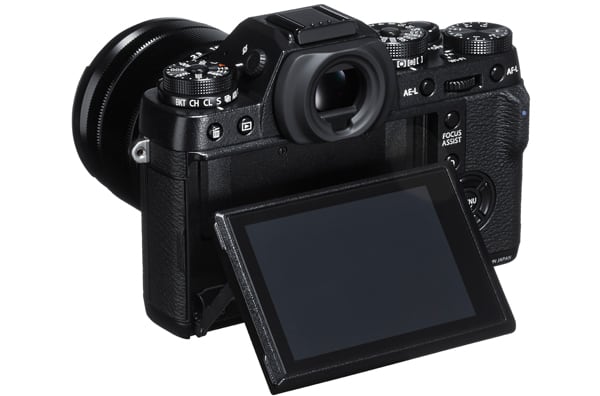 Rounding out the not-so-retro feature list is a 1.04-million-dot, 3-inch tilting LCD and the EXR Processor II. That last item is a feather in Fujifilm's cap, giving the X-T1 what Fuji claims is the "world's fastest autofocus" at 0.08 seconds (with the XF 14mm F2.8 R lens). Like the X-E2, the X-T1 uses on-sensor phase-detection pixels to facilitate more reliable tracking autofocus. Given Fuji's past reputation for mediocre AF speed, we'll remain a bit skeptical until we can get a review copy of the X-T1 into our hot little hands.
The X-T1 has what Fuji claims is the world's fastest autofocus.
Considering the X-T1's premium appeal, it's not surprising that Fujifilm is also hawking some premium accessories. Early adopters can pick up a weather-sealed battery grip (VG-XT1), bigger hand grip (MHG-XT), and all-leather case (BLC-XT1) to go with their X-T1.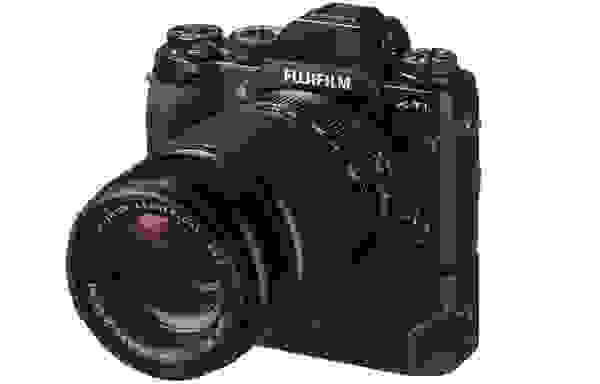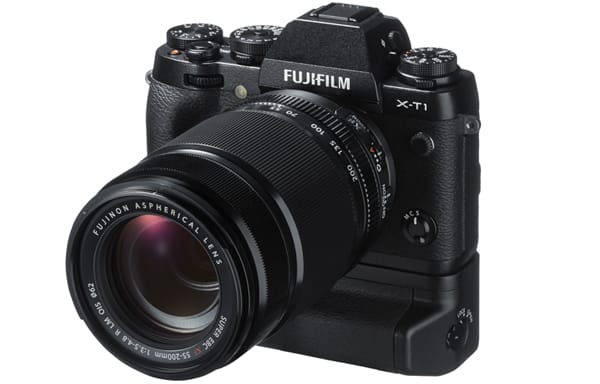 If this camera sounds like a good investment, well, you're going to have to treat it like one. Starting at $1,299.95 body-only, and $1,699.95 with XF18mm-55mm f/2.8-4 kit lens, the X-T1 is priced among the higher-end options out there. The camera should be hitting store shelves in February 2014.