Cameras
Fuji Debuts New Superzooms, Printer at CES 2014
CES 2014 kicks off with Fuji's announcement of new rugged superzooms.
Credit:
The first day of the International CES 2014 kicks off with Fujifilm announcing a new line of five FinePix cameras, a black version of its enthusiast-oriented X100S, a high-end portrait lens, and a smartphone-compatible instant printer.
Compared to CES 2013, where Fujifilm revealed a total of 17 new cameras, the five models announced today represent a pretty tiny sample. It's unclear which of last year's models will remain in the lineup for 2014, but it seems clear that Fujifilm is reacting to the withering point-and-shoot market by scaling back on its compact cameras.
In addition to the new all-black variant of the X100S, Fujifilm's announcements today include three 50x superzoom bridge cameras—the high-end S1, the S9400W, and the S9200—as well as the rugged FinePix XP70 and the slimmer S8600 with its 36x zoom lens.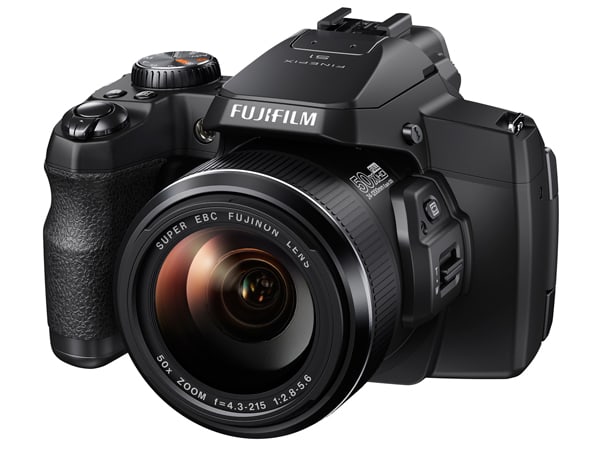 The highlight of Fujifilm's CES crop, the S1 is weather-resistant, has a 50x 24-1200mm effective 50x zoom, and is backed up by a 16.4-megapixel CMOS sensor. The camera also has a 920k-dot electronic viewfinder, a 3-inch vari-angle LCD, and the ability to shoot in JPEG, RAW, or both.
Fuji is also debuting a five-axis image stabilization system similar to the one Olympus introduced with its OM-D E-M5. The company claims it will give users a 3.5 stop improvement, which could be a crucial difference when shooting at 1200mm.
The FinePix S1 (not to be confused with the flagship X-S1) hits the market in March at a suggested retail price of $499.95.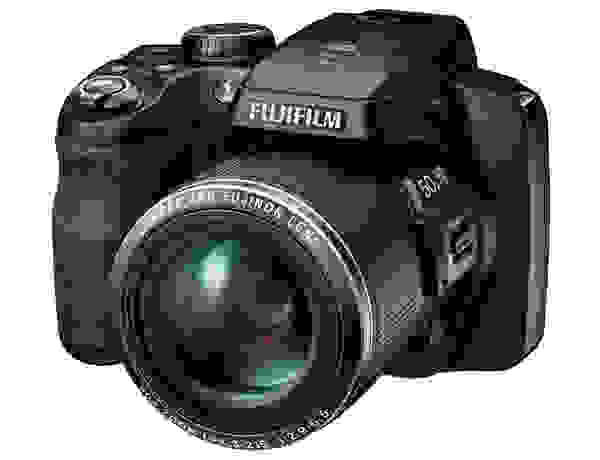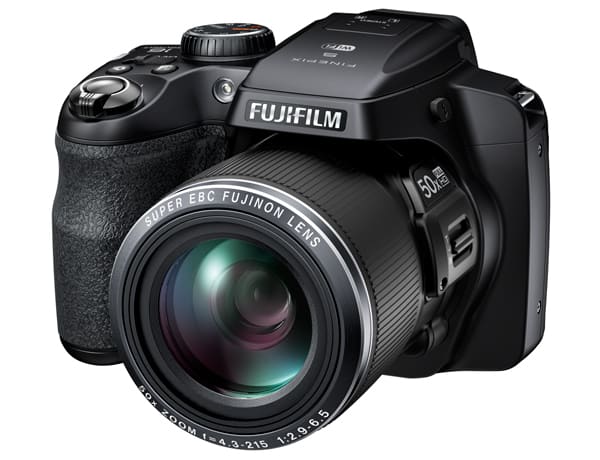 The FinePix S9400W and S9200 are a pair of bridge cameras that have quite a lot in common. To start with, they both come with monster 50x zooms in front of a 16.2-megapixel CMOS sensor, and feature a 200k-dot electronic viewfinder for framing.
Like the S1, these cameras can shoot continuously at 10 fps, capture full HD video, and employ Fuji's five-axis IS. An ISO range stretching to 12800, HDR capability, and a tilting LCD are nice bonuses. You can even take 360˚ panorama shots. Though the S9400W has WiFi at $349.95, the $329.95 S9200 does not.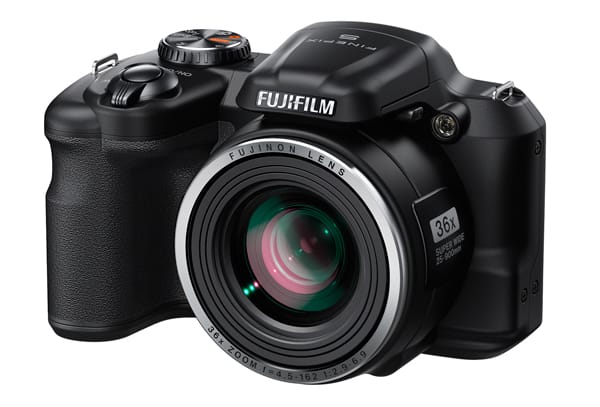 A slimmer bridge camera, the FinePix S8600 is the runt of the litter with a 36x (25-900mm) zoom, 16-megapixel sensor, and 3-inch 460k-dot LCD. Though an entry-level camera, the S8600 sports many advanced features like a PASM mode dial, mini-HDMI output, and sensor-shift optical image stabilization.
Geared towards the casual user, the S8600 comes with 10 artistic filters and a maximum video resolution of 720p at 30 fps. This model will be available in black, white, and red variants at $229.95.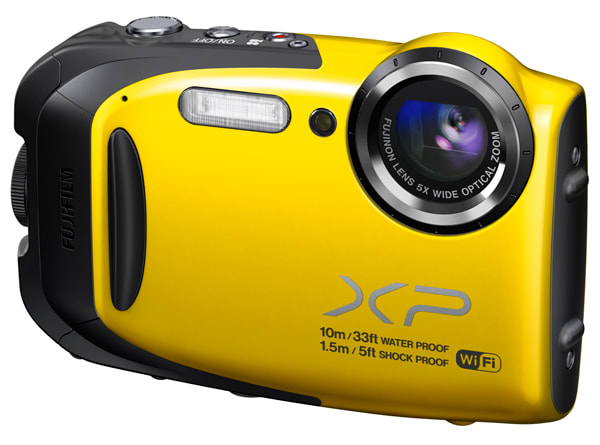 Another ruggedized camera, the FinePix XP70 is a waterproof, sandproof, shock-resistant, and freeze-resistant point-and-shoot with a 16.4-megapixel sensor. A 5x (28-140mm) zoom lens and WiFi capability mean you'll be able to take your shots at a distance and share them quickly. A Fuji rep was unable to comment on the ability to share snaps from underwater, however. The XP70 will be available in blue, orange, and yellow at a price of $229.95.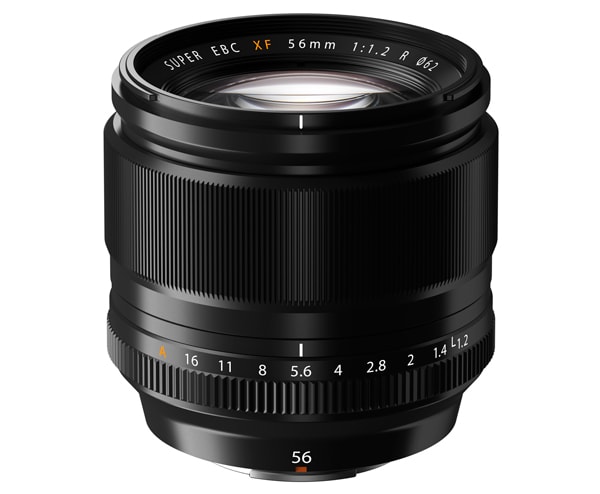 For fans of portrait lenses, Fujifilm also introduced its new XF 56mm f/1.2 R lens. The lightweight portraiture tool has an 11-element/8-group construction, and is plainly geared towards the studio shooter with money to burn. With a price tag of $999.95 at launch, this X-mount lens will cost you a pretty penny.
Last but not least, the Instax Share printer also made its debut at the CES. With a sticker price of $199.95, this compact printer can take jobs from both iOS and Android and print them on the spot. It can also ink GPS metadata on your credit card-sized photos, and fit your snaps to any of several pre-set templates.
---
Be sure to follow us at CES for more news as it breaks, or follow us on twitter to get up-to-the-minute updates as the International CES 2014 progresses!