Cameras
Fuji Extends X-Series Offerings: Introducing the X100s
With a revamped sensor, better autofocus, and a few other new tricks up its sleeve, Fujifilm is finally updating its harbinger of the X-series with the Fujifilm X100s.
After taking the photography world by storm at Photokina 2010, Fujifilm is finally updating its love-it-or-hate-it harbinger of the X-series with the Fujifilm X100s (specs). Featuring a revamped 16.3MP sensor, improved autofocus speed, and some new tricks for the manual focus system, the X100s has no set release date or MSRP, but is sure to get enthusiasts salivating.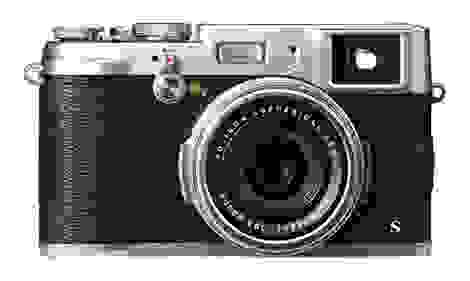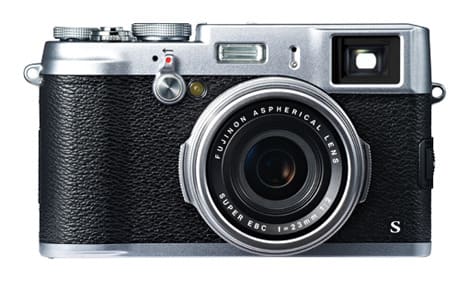 After copious complaints regarding the X100's autofocus system, it's no surprise that Fuji is heavily promoting the AF improvements in the X100s. According to the press release, the X100s will have the "world's fastest" autofocus speed at just 0.08 seconds. The engineers have also equipped the new model with the EXR Processor II, which Fujifilm claims will get the X100S started up in 0.5 seconds and bump burst shooting up to 6fps at full resolution.
The speed improvements are likely to be a good complement to the new 16.3-megapixel APS-C X-Trans CMOS II sensor. Fuji describes the new sensor as utilizing "a unique, highly randomised, colour filter arrangement," which basically means that there's no built-in low-pass filter. Coupled with a lens that is similar—if not identical—to the X100's 23mm F2.0 Fujinon lens, the sensor holds the promise of great detail in a variety of lighting conditions.
As with the X100 before it, the X100s is designed with the enthusiast photographer in mind, carrying over the popular hybrid viewfinder, magnesium alloy chassis, and direct physical controls for aperture, shutter speed, and exposure compensation. For manual focus photographers, Fuji is introducing focus peaking, as well as a new "Digital Split Image" display, which displays images side-by-side to help attain a more accurate manual focus.
While this all sounds exciting on paper, we'll keep our breath baited until we try it for ourselves on the show floor at CES.
To read Fujifilm's full press release, visit Fujifilm.eu.
{:{PhotoGallery article.attachments}:}