Cameras
Fujifilm Introduces FinePix A700
Fuji Introduces FinePix A700, super CCD, realphoto technology
*September 12, 2006 *– Fujifilm announced a new flagship model to head its entry-level A-series, the FinePix A700. The new FinePix point-and-shoot features a 7.3-megapixel Super CCD and will retail for $199 when it becomes available next month.
The Fuji FinePix A700 is the "most advanced model" in Fuji's entry level series, according to today's Fuji press release. The 7.3-megapixel A700 enters the product line with more resolution than any of its A-Series cohorts.
Fuji added its Super CCD technology to its entry-level cameras for the first time this year with the A400, A500, A600, and now the A700.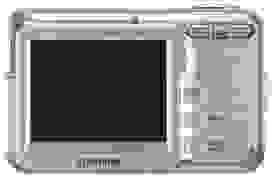 Succeeding the A600, introduced in February, the new FinePix A700 is $50 cheaper than the introductory price of its predecessor. The A700 shares the same general design of the A600 with a toggle muti-selector in the back top corner and three simple side controls buttons near the LCD.
Toting increased resolution, the A700 borrows the A600's 3x optical zoom Fujinon lens, 2.4-inch LCD, and sensitivity range up to ISO 400. Like the camera before it, the A700 has only four scene modes: Portrait, Landscape, Sport, and Night.
The Fuji FinePix A700 has 12MB of internal memory and is compatible with xD memory cards (not included) and AA batteries.