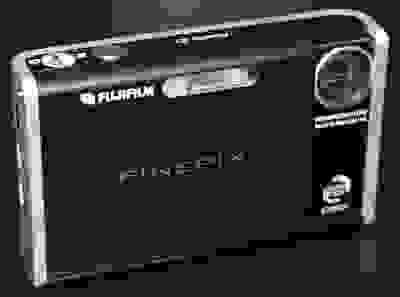 February 8, 2005– Fujifilm announced a new Z-line of digital cameras today and introduced the FinePix Z1. Fujifilm Senior Manager for Corporate Communications Andy LaGuardia calls this premier entry an "evening out on the town sort of camera." The 5.1-megapixel Z1 will be available in black and brushed silver colors in June 2005 for a retail price of $449.95.
In designing the Z1, LaGuardia explains that Fujifilm has applied "all the market research we conducted on the F-10...but shrunk it down." Both the FinePix F-10 and the Z1 feature a monocoque design which wraps a single sheet of metal around three sides. The durability offered by this design compensates for the delicate size of the camera.
Measuring only 3.5 x 2.2 x 0.7 inches, the Fujifilm FinePix Z1 aims to compete with the thinnest cameras on the market. The camera keeps its slim profile even when turned on as the 3x optical zoom lens remains inside the camera body at all times.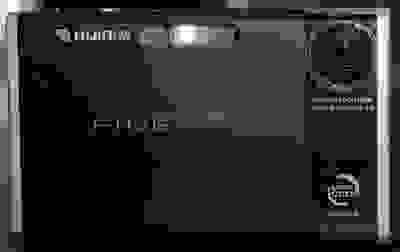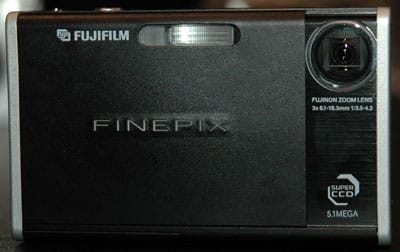 "Because the camera is so thin at just about 18mm, we had to build a telescopic lens inside of it," LaGuardia noted. This tiny zoom lens is constructed from 10 elements, 2 of which are aspheric, in 8 groups and offers an equivalent zoom of 36-109mm in 35mm photography. The Z1 has a sliding lens door that covers the entire front of the camera body, similar in action to the Sony T1.
A large 2.5-inch LCD screen compensates for the lack of an optical viewfinder. Fujifilm added a scratch resistant polymer to protect the screen and a feature that intensifies the image so it can be easily viewed in low light.
"Fujifilm U.S.A.conducted extensive consumer research concerning LCDs and our findings showed that with a palm-sized camera, consumers feel comfortable framing their pictures solely with a LCD as long as the monitor is large, durable and performs well in low light," said Ron Gazzola, Marketing Manager for Fujifilm's Digital Devices Division. In response to consumers' concerns about speed, Fujifilm implemented the new Real Photo Processor in the FinePix Z1.
With the faster processor, "designed specifically to work alongside a Super CCD," the Z1 can shoot 2.2 frames per second in burst mode, with much less noise than previous models. The Z1 also starts up in 1.3 seconds, making it highly competitive among ultra slim cameras. For users who prefer to capture action with the movie mode, the Z1 answers with 30 frames per second, full VGA resolution video recording with audio. The Z1 comes packaged with a rechargeable battery that lasts about 200 shots and a cradle for easier recharging and printing.