Cameras
Fuji Unveils IS Pro Infrared DSLR
Fujifilm today announced its newest infrared DSLR, the IS Pro geared for law enforcement and scientific fields. The camera can detect ultraviolet, visible, and infrared light. The camera includes Fuji's Super CDD Pro and Real Photo Processor Pro, addi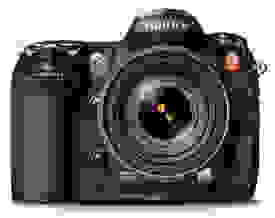 July 13, 2007 – Fujifilm today announced its newest infrared DSLR geared for law enforcement and scientific fields, the IS Pro. The camera can detect ultraviolet, visible, and infrared light. The camera includes Fuji's Super CDD Pro and Real Photo Processor Pro, adding Live Image Preview and Fuji's post capture face detection. The new IS Pro system is also offered with additional filters and lens accessories at a price range of $2599.95 for the IS Pro body alone to $4999 for the full forensic kit.
Following in the footsteps of its IR ancestors, the new IS Pro is the follow-up to the FinePix S3 Pro UVIR DSLR and budget Fuji IS-1 camera. The IS Pro, the third in Fuji's growing line of forensic cameras, can detect UV, visible, and IR light from the spectrum of approximately 380nm-1000nm, according to a company press release today. Unlike the IS Pro and S3 Pro UVIR, the IS-1 can only process IR and visible light.
Among the new features on Fuji's IR cameras is the Live Image Preview, a 30-second LCD preview of images direct from the sensor displayed on the monitor. Users can access the Live Image Preview function through the Display/Back button when held down for three seconds.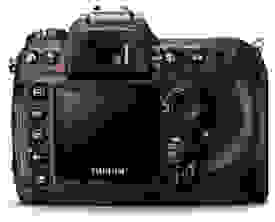 *I*n addition, the new IS Pro comes with Fuji's post-capture face detection, not to be confused with face detection in shooting mode that the manufacturer also offers on some of its compact models. Post capture face detection can spot up to ten faces in a given photo, allowing users to zoom and check for focus on the LCD monitor. 'We're very excited to be offering this highly-anticipated camera to customers here in the U.S.,' said Darin Pepple, consumer and professional marketing manager with Fujifilm's Electronic Imaging Division in a company press release today. 'With our different kits, at different price levels, we are making it easier for law enforcement agencies to achieve a quick, cost-effective solution for entering into UV and IR investigative photography. The IS Pro can be purchased as a body alone for $2599.95, ranking as highest priced Fuji IR digital camera in the current line. For additional HyperUtility HS-V3 Software and a CCD Dust Blower, the Basic System kit retails for $2699.95. The Forensic Filter System kit, at $3799, includes the IS Pro camera body, software, dust blower, and additional IR, UVIR, UVIR blocking filters, three step rings, a USB/Firewire cable, and rubber armor for additional camera protection. The top of the line is the Forensic System adds a Zeiss 50mm Macro f/2.0 lens for a retail price of $4999. The Fuji IS Pro is also compatible with Nikon F-mount lenses and iTTL flash units.

Key Features:
UV, IR, visible light detection
Live Image Preview
Post capture Face Detection
**Fujifilm IR Camera Comparison Chart

**