Cameras
Fujifilm 3D Photo System Hints at Intriguing Side Benefits
the Fujifilm FinePix Real 3D system introduced today at Photokina incorporates tech that promises much more than snapshots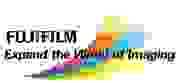 Three-dimensional photography ordinarily leaves us flat, but the Fujifilm FinePix Real 3D system introduced today at Photokina incorporates tech that promises much more than snapshots of Aunt Fran and Uncle Sid posing in all their three-dimensional glory in front of their Del Boca Vista condo,
The Fujifilm system is ambitious, no argument there. It consists of a new processor to keep images taken simultaneously by two separate lens-and-sensor pairings in perfect sync. On the back of the camera is an LCD with a directional LCD screen that sends one set of imagery to your left eye, one to your right, without having to wear retro-cool 3D glasses. The same LCD technology is used to power a digital picture frame that displays 3D photos. And finally, there are 3D photo prints, with a screened overlay that again give the impression of depth without need for funky frames and blue / red or polarized lenses.
All of which promises maybe twice-a-year giggles at substantial expense. But just as my interest was waning entirely, the fine Fuji folk widened the scope of the project and jump-started my imagination.. You have two separate lenses and sensors in a single camera, set up to trigger in perfect synchronicity [hum Police song here if so inclined]. That means you could take exactly the same photo, at the same moment, in both wide-angle and telephoto formats. Create perfect dual-image stitched panoramic shots with a single click of the shutter. Shoot a full-res still with one lens while taking video with the other. These are potentially valuable features, ones you might use reasonably frequently. And if the same camera did all this plus silly 3D shots of your two-year-old stretching an ice-cream-cone-tipped arm in your direction, it just might be a sweet piece of gear.