Cameras
Fujifilm announces wireless XP170 tough cam
Yet another rugged shooter from Fujifilm, this time with wireless capabilities.
Fujifilm announced yet another ruggedized point-and-shoot this morning, this time equipped with a wireless photo-transfer function.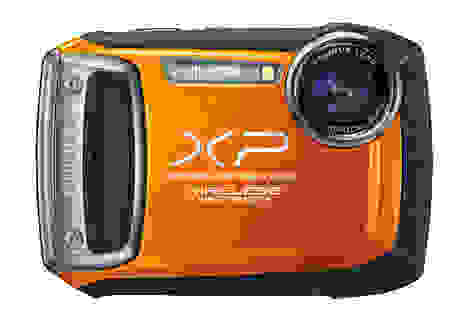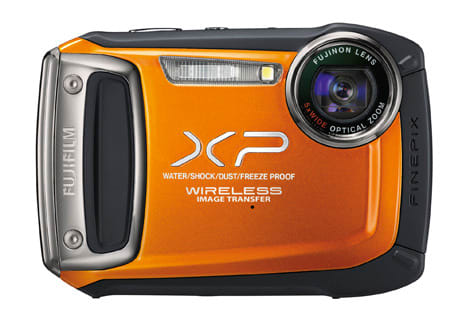 The XP170 is waterproof to 33 feet, shockproof from 6.5 feet, freezeproof to 14 degrees Fahrenheit, and dustproof. It's built around a 14-megapixel CMOS sensor, enabling 10 fps burst shooting and 1080p/30fps HD video. Other specs include a 5x zoom lens (28-140mm equivalent) and a 2.7-inch LCD.
The wireless transfer feature will allow users to wirelessly connect their XP170 to any Android smartphone or tablet, iPhone, or iPad for saving, editing, or sharing using the free Fujifilm Photo Receiver app.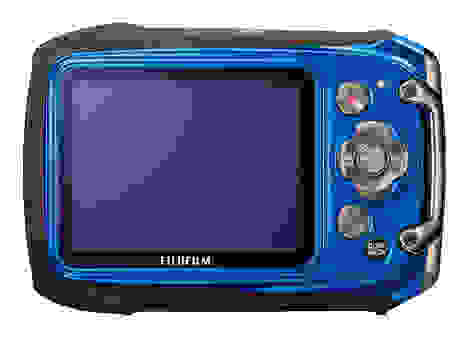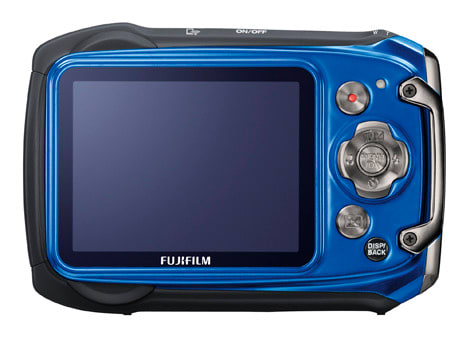 This isn't quite a WiFi-enabled camera; the XP170 can't connect directly to the internet, only an internet-connected device. But even the actual WiFi-enabled cameras we've tested can barely connect to the internet, so maybe the XP170 is better off. Most mobile phones are smartphones these days anyway, and decent Android tablets go for pretty cheap.
The XP170 will be Fuji's fourth XP-series tough-cam in 2012. Aside from the wireless transfer, it shares almost all of its specs with the XP100 and XP150 (except for the XP150's built-in GPS). A less-rugged XP50 is also available.
Four tough-cams seems like overkill, but we think that the choices make sense in this case. Wireless and GPS capabilities seem like mere gimmickry? Get the XP100. Dying for GPS or wireless? Just plunk down an extra $30 for either the XP150 or XP170, your choice.
The XP170 will be available in June for $279.95 in blue and orange. Accessories including an adjustable float strap, protective silicone skin and a neoprene sports case will also be available at launch. For more on the XP170, see Fujifilm's official announcement.