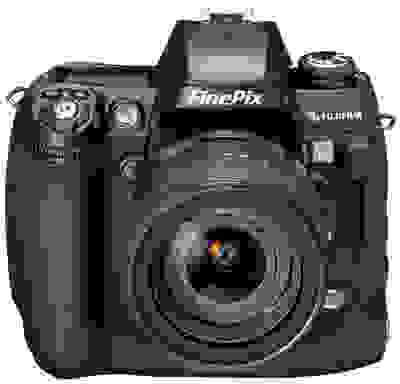 The long-awaited and heavily talked-up Fujifilm FinePix S3 Pro has finally been cleared to hit shelves in October. The digital camera was initially announced in February, then updated in July. Today, the specifications were finalized as Fujifilm prepared for shipments. This camera will compete with several other professional cameras by Nikon and Canon that will be released within the next few months. The 12.3 megapixel digital SLR uses a Fujifilm Super CCD SR II sensor to create a digital image closer to the film standard. The Fujifilm FinePix S3 Pro has a unique double photodiode design of 6.17 million S-pixels and 6.17 million R-pixels to capture details better than a normal single-pixel-designed CCD sensor. This dynamic range is adjustable, so photographers can change the mixing ratio between the S and R pixels. The FinePix S3 Pro draws on Fujifilm�s expertise, offering unique Film Simulation Modes meant to replicate the look of chrome and negative films. This camera also enables the user to achieve advanced color precision, offering RGB and sRGB color spaces. It records in JPEG and RAW image formats, with slots for xD Picture and CompactFlash Type II cards. The Fujifilm FinePix S3 Pro features nine white balance settings, two film simulation modes, and four dynamic range settings. A shutter speed range of 30 to 1/4,000
th
of a second is available with an ISO range of 100 to 1600 to handle an array of lighting situations. A 2-inch, 235,000 pixel polysilicon TFT LCD monitor is affixed to the camera for viewing recorded images.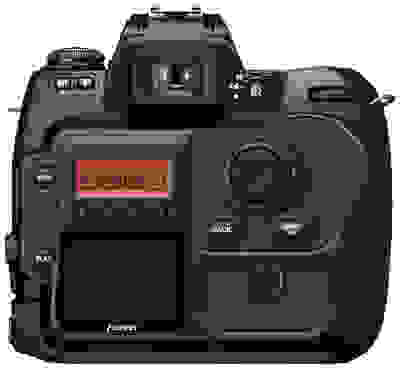 Handling the 29.5-ounce camera body is made easier with rubberized grips and dual shutter release buttons, crafted for more comfortable vertical shooting. However, for camera manufacturers, handling will always remain in a constant state of flux and the S3 makes use of the latest contemporary trend, opting for wireless remote control of shutter release and other essential camera functions. The recently announced Canon EOS-1Ds Mark II and Nikon D2X both have wireless capabilities and the Fujifilm FinePix S3 Pro keeps pace, carrying this increasingly essential feature as well.
The Fujifilm FinePix S3 Pro is fully compatible with Nikkor D and G-type lenses. It uses four AA Ni-MH batteries or can use an AC power adaptor.
The FinePix S3 is set for consumer availability in October.