Cameras
Fujifilm Introduces FinePix S3 Pro UVIR: Specialized DSLR for Ultraviolet and Infrared Light Spectrums
August 9, 2006 – Today Fujifilm announced a digital camera that does more than point and shoot and can capture more than what meets the eye. The company announced the Fujifilm FinePix S3 Pro UVIR, "the world's first production DSLR camera capable of taking photographs in the ultraviolet and infrared light spectrums," according to today's press release.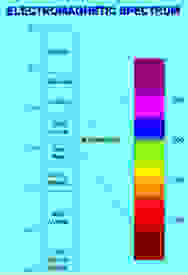 The newly announced digital camera is only slightly modified from the original S3 Pro. The standard S3 Pro has UV and IR filters, but the new camera omits those and replaces them with a special protective glass filter. Because of this modification, the Fujifilm FinePix S3 Pro UVIR can photograph objects that aren't normally seen with the naked eye. "Photographs taken at UV and IR wavelengths can capture and reveal information that is otherwise undetectable by the human eye – literally 'colors' we can't see but that cameras, sensitive to IR and UV wavelengths, are able to record and make visible," stated today's release. "It is the visual equivalent of the dog whistle we humans cannot hear." For example, the new digital camera can photograph gunpowder on clothes, covered text, and even altered signatures. Much in the same way the Canon EOS 20Da targeted astrophotographers, Fujifilm is aiming for law enforcement, scientific, medical, and historical photographers with the FinePix S3 Pro UVIR.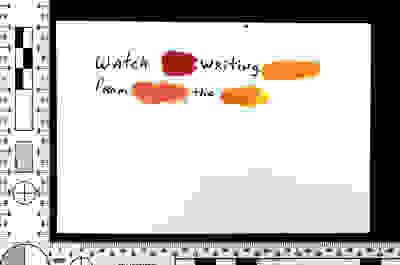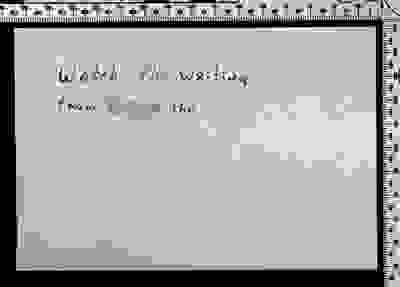 "Initially, the technology designed for the FinePix S3 Pro UVIR was for traditional visible wavelength imagery," said Darin Pepple, marketing manager for Fujifilm's electronic imaging division. "But upon testing we found that the natural low noise tendencies of the Super CCD SR II sensor produced an outstanding image within UV and IR light bands. Fujifilm conducted a series of tests and after seeing the results, we knew instantly the immense power this camera would bring to forensic investigation."
Indeed, Fujifilm's S3 Pro UVIR has the same 12.34-megapixel dual diode design that was on the standard model. With that image sensor, Fujifilm claims to have 400 percent greater dynamic range than the majority of single-pixel designed cameras.
The company's testing was also the product of an unfulfilled need in the market. "In response to the genuine need expressed by many top professionals in the law enforcement and scientific communities, Fujifilm developed the FinePix S3 Pro UVIR," stated today's press release.
According to today's press release, the camera is a success so far. "The digital medium allows for immediate verification of a captured image," said Michael Brooks, owner of Brooks Photographic Imaging, a law enforcement photography consultancy, in today's press release. "This immediacy makes evidence preservation easier and data cataloging more efficient."
Forensic photography currently requires special film, heavy filtration, and long exposure times, so the digital medium is definitely welcome in this field where detail is king.
"With more precise focusing plus the instant feedback of digital, you now have the ability to take sharper pictures in less time," Brooks said. "Even more important, you can judge which filter is most effective in specific applications in real time, which can literally save you weeks."
All of that efficiency comes at a price. $1,799, to be exact. The Fujifilm FinePix S3 Pro UVIR will be available in the United States in September at authorized dealers only.
The FinePix S3 Pro UVIR comes with a live preview feature that allows manual focusing while dark filters are attached to the lens. The camera has a Nikon F lens mount and is compatible with both xD-Picture and CompactFlash cards. The S3 Pro UVIR can shoot JPEG or RAW files with its fully manual to automatic feature set.
The digital camera isn't a petite pocket model. It measures 5.8 x 5.3 x 3.1 inches and weighs 28.7 oz without the four AA batteries it takes to power it. It has a 2-inch LCD with 235,000 pixels of resolution and 100 percent viewing coverage of the scene. The Fujifilm FinePix S3 Pro UVIR comes with HyperUtility Processing Software that "provides investigators with side-by-side image comparisons along with metadata analysis, a useful tool when examining images of blood stains, documents or other forms of evidence."