Cameras
Fujifilm Introduces New XF Zoom Lens, Sets Date for Camera Firmware
Since the X20 and X100S left the nest, Fujifilm's got one thing on its mind: lenses.
Good news, Fujifilm fans: Today the company has trotted out news on its upcoming X-mount system cameras and lenses. The still-fledgling system looks set to add a number of new first-party lenses in the coming months, plus several high-quality optics from Carl Zeiss.
The first new bit of glass to hit the scene will be a 55-200mm f/3.5-4.8 telephoto zoom, the natural counterpart to the 18-55mm f/2.8-4 normal zoom Fuji released alongside the X-E1. The aperture range is faster than usual for this type of lens, which is not surprising since Fuji took the same tack with the 18-55mm.
The new telephoto (an 83-300mm equivalent) features built-in optical image stabilization (Fuji claims 4.5 stops) and two linear autofocus motors for a fast reported AF speed of just 0.28 seconds. Fuji's designed in some other niceties here, fighting chromatic aberrations with extra-low dispersion glass elements and their own HT-EBC coating on everything inside. Expect the same premium build quality claimed by the other XF lenses. There's no exact release date, but you can probably count on it arriving this quarter.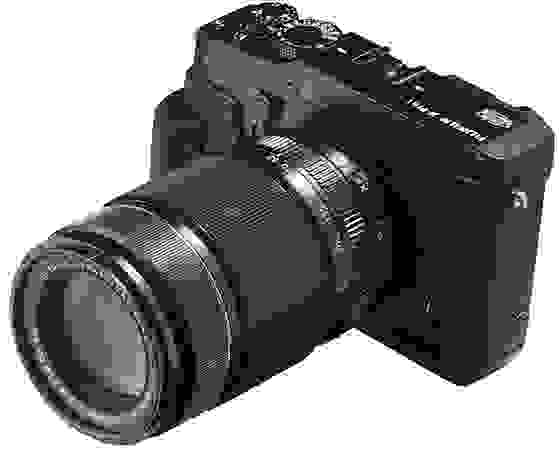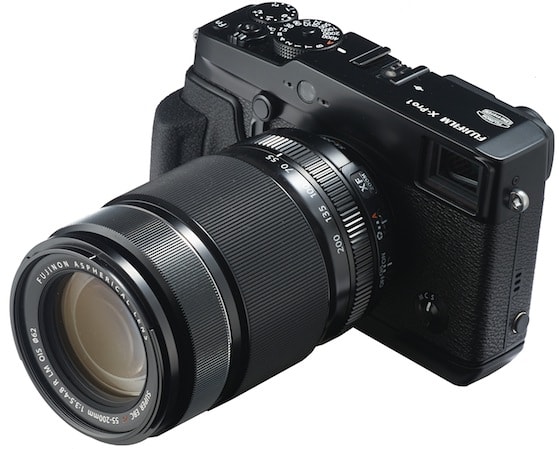 Fujifilm has also updated the larger XF lens roadmap. Most notably, the company plans to release a 27mm pancake, a 23mm and a 10-24mm ultra-wide-angle by the end of the year. That means you'll have a total of 12 X-mount lenses to pick from by year's end—and, with the addition of Fuji's 56mm f/1.2, 13 by early 2014.
Last but not least, Fuji also announced some upcoming firmware updates for the X-Pro1 and X-E1. The improvements are still a little vague, but the company is promising improved autofocus performance on both cameras and better contrast AF on zoom lenses no matter the focal length. Fuji will make this firmware available this July, for download on their website.
Fuji X-fans, you may now begin waiting impatiently for summer to arrive.