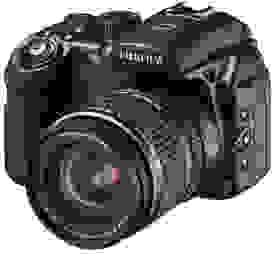 August 24, 2006 – Today, Fuji Photo Film, Inc. unveiled the SLR-styled FinePix S9100, a replacement for the S9000, released last summer. Fuji's new 9-megapixel compact camera features a 10.7x optical zoom lens and will retail for $599 when it becomes available in October.
At a significant $200 less than the original S9000, Fuji touts the new FinePix S9100's "new processing algorithms" for increased sharpness and resolution, besting its predecessor, according to today's Fuji press release.
The Fuji S9100 borrows much of its features from the S9000, including the 9 megapixel count, wide 10.7x optical zoom, and tilting LCD feature. The S9100 however, improves upon the 1.8-inch, 118,000 pixel LCD with a new slightly larger 2-inch display with 235,000 pixels of resolution.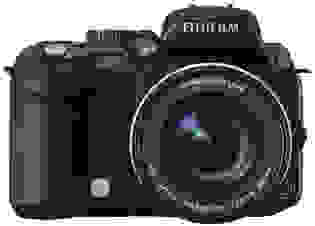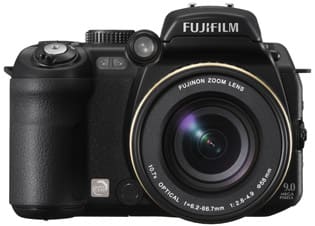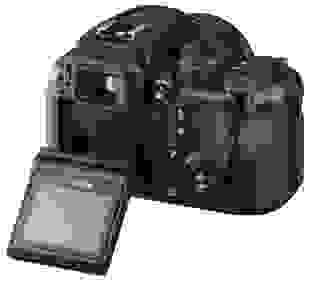 Like the older model, the S9100 is geared towards serious photo hobbyists. The camera totes full manual controls and RAW processing capabilities.
The FinePix S9100 retains the S9000 Fuji Real Photo Technology, known for low noise at high ISO settings. The sensitivity ranges from ISO 80-1600 settings. Like its predecessor, the S9100 has a 1/1.6-inch Super CCD sensor. The new camera also comes equipped with Picture Stabilization for blur and shake reduction and Fuji's i-Flash technology for even flash distribution. The S9100 also can record audio movies at 640x480 at 30fps.
The Fuji FinePix S9100 is compatible with both xD and CF memory cards.