Cameras
Fujifilm upgrades compact camera line with seven entry-level models
Fujifilm have today announced seven new compact cameras for 2012, refreshing their T-, JZ-, JX-, and AX-series models.
Fujifilm has announced today the introduction of a total of seven new compact cameras, upgrading their T-, JZ-, JX-, and AX-series lineups with HD video and high-resolution image sensors.
The sub-$200 lineup is led by two new T-series (T for travel) models, the T400 and T350, which will both benefit from a 10x optical zoom (28-280mm equivalent), 720/30p MJPEG video, sensor-shift image stabilization, and 3-inch 230k-dot resolution LCDs.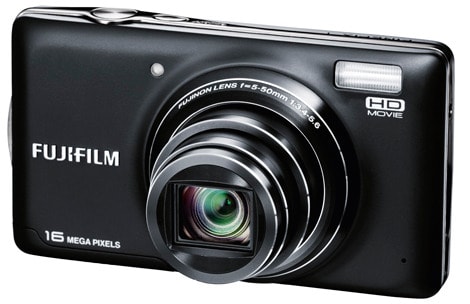 The two cameras will use different sensors, with a 16-megapixel CCD offered in the T400 compared to a 14-megapixel CCD sensor in the T350. Both cameras will be available in black, blue, or red colors and be available in March.
The T400 will debut at an MSRP of $179.95 while the lower resolution of the T350 will set customers back $159.95 when the camera hits the market.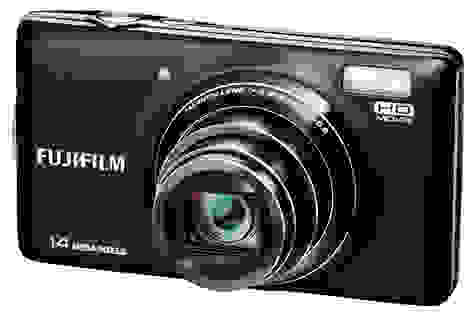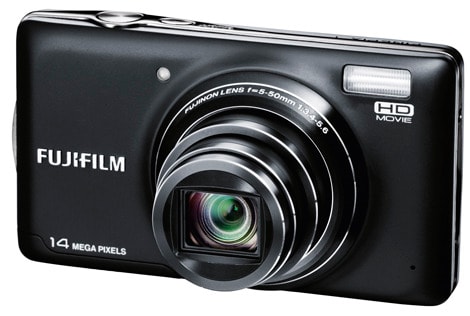 Fuji will also debut two new JZ-series compact cameras, the JZ250 and JZ100, featuring 8x optical zoom (25-200mm equivalent) with optical image stabilization.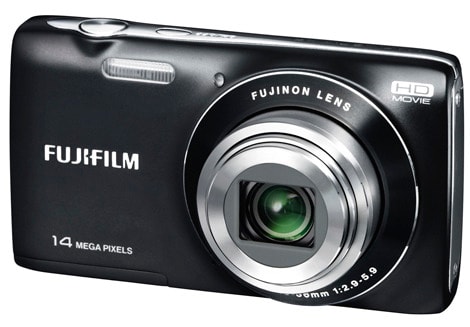 Both cameras will be able to shoot 720/30p MJPEG video, though the JZ250 will benefit from a 16-megapixel CCD compared to the 14-megapixel CCD on the JZ100. The JZ100 also has a slightly smaller screen (2.7-inch against 3-inch) though the same 230k-dot resolution.
Both cameras will be available in black mid-March, with the JZ250 starting at a debut MSRP of $149.95 and the JZ100 hitting the market at $129.95.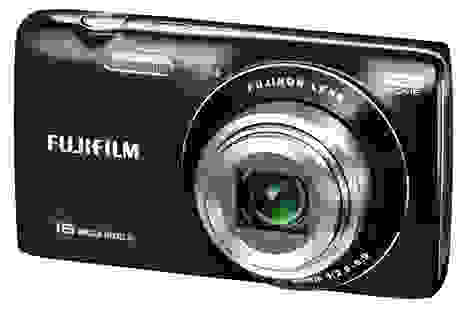 Fuji will also release two JX-series entry-level compact cameras, the JX580 and JX500. Both these models will offer a 5x optical zoom range, digital image stabilization, and rechargeable lithium-ion batteries.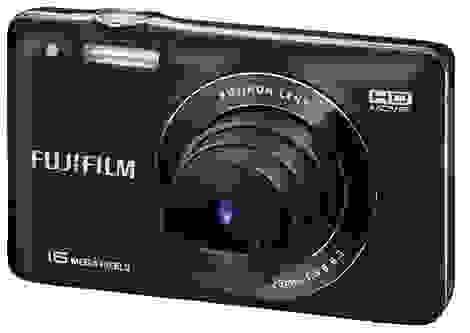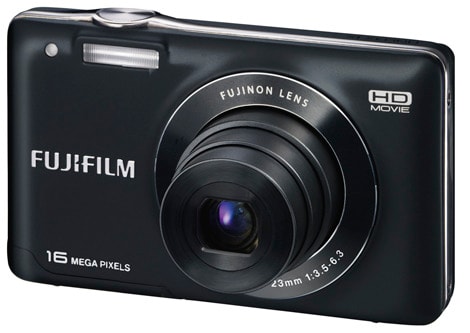 The JX580 will, again, feature a 16-megpaixel CCD image sensor compared to a 14-megapixel variant on the JX500. The JX500 will also have a 2.7-inch, 230k-dot resolution LCD while the JX580 has a 3-inch screen at the same resolution.
Both the JX compact cameras will be available in black, blue, and red at the end of Febuary. The JX580 will come in at $119.95 while the JX500 will cost just $99.95 at launch.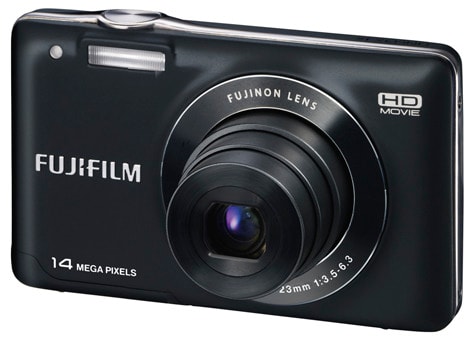 The final compact model announced by Fuji today is the AA-powered AX550, which will debut at just $89.95 and will be available in mid-March in black.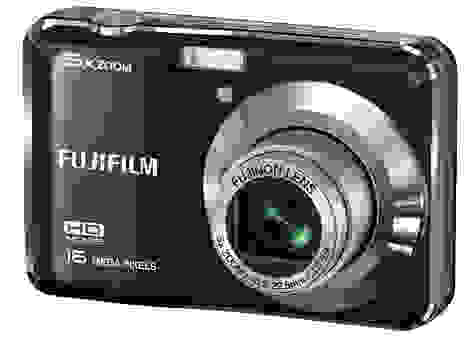 For that price, you will actually get quite a bit: a 16-megapixel CCD sensor, 5x optical zoom lens (33-165mm equivalent), 720/30p MJPEG video, and 2.7-inch 230k-dot resolution LCD.
For the full press release on the compact camera announcements made by Fujifilm today, please visit their press site.
{:{PhotoGallery article.attachments}:}