Cameras
Fujifilm X-T2 Brings More Megapixels, Faster AF
Fujifilm's new math: X-T1 + 1 = 24.3 megapixels.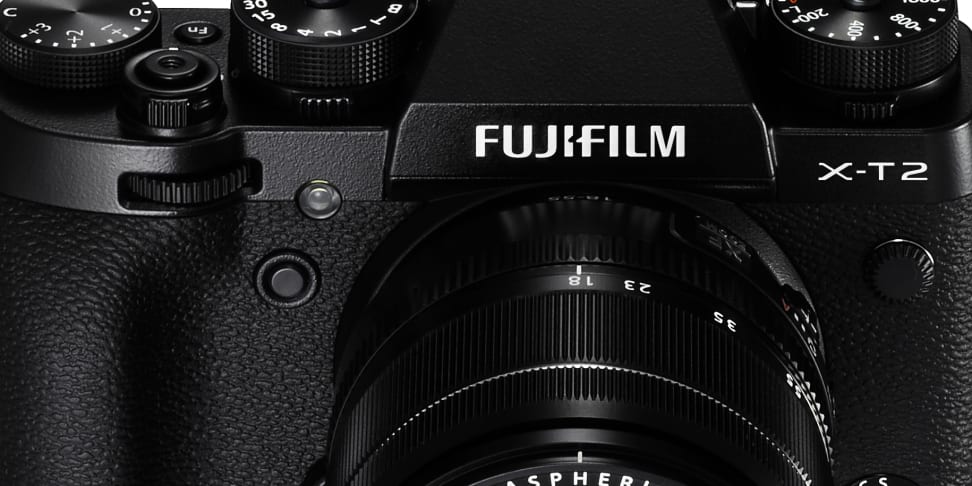 Credit: Fujifilm USA
Fujifilm's X-mount camera system has been around since 2012, and since then we've seen a number of Fuji cameras come and go. Perhaps none have been more successful in building the Fuji brand than the X-T1, a retro SLR-shaped mirrorless body with all the features an enthusiast could have wanted in 2014. New for this year, Fujifilm is unveiling its successor to this model, aptly named the Fujifilm X-T2.
Rocking a similar sensor to the recent X-Pro2, the X-T2 puts that awesome X-Trans CMOS III 24.3-megapixel sensor to use in a smaller body with a regular electronic viewfinder instead of the fancy hybrid optical one.
Fujifilm is also making a lot of noise about improved autofocus performance thanks to a new processor. There's also a faster physical shutter, giving you a top speed of 1/8000th of a second, with the shutter speed dial adjusted to reflect this new higher speed.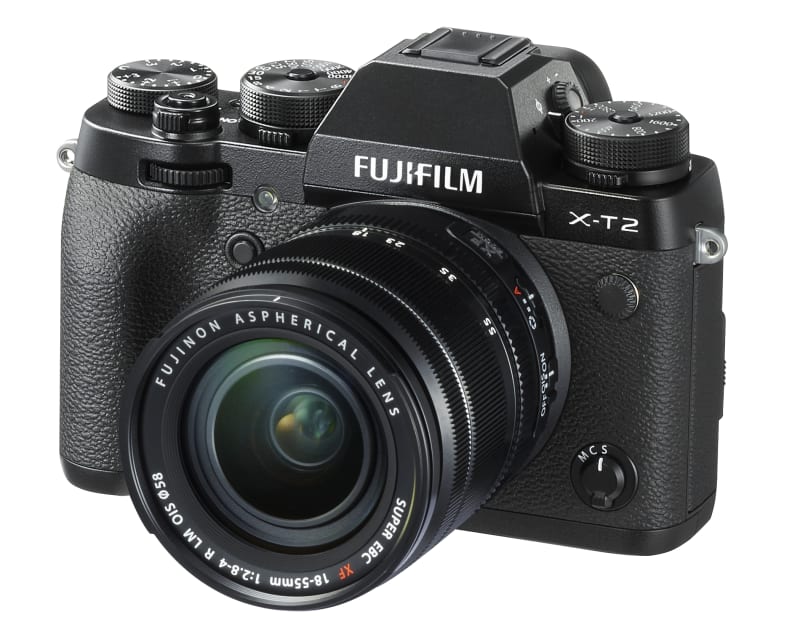 Perhaps the banner feature for this release plays to a former weakness of Fujifilm: video. The X-T2 is Fujifilm's first camera to shoot 4K/30p and we're hoping that the video performance from the X-Pro2 is an indication that the company's moiré-filled video quality missteps are a thing of the past. You can also apply Fujifilm's color profiles to 4K video, enabling you to finally film your family reunion in 4K with the addictive, nostalgic Classic Chrome mode.
Sporting yet another huge OLED EVF, the X-T2 has 0.77x magnification and Fujifilm says that the panel still has a lag time of only 0.0005 seconds. The blackout on the finger has been halved compared to the X-T1, which should make sports photographers particularly happy. Resolution in the finder is the same as the X-T1, at 2.36m dots. Like the X-T1, this Fuji is splashproof (63 seals keep moisture at bay), provided you mount a sealed lens.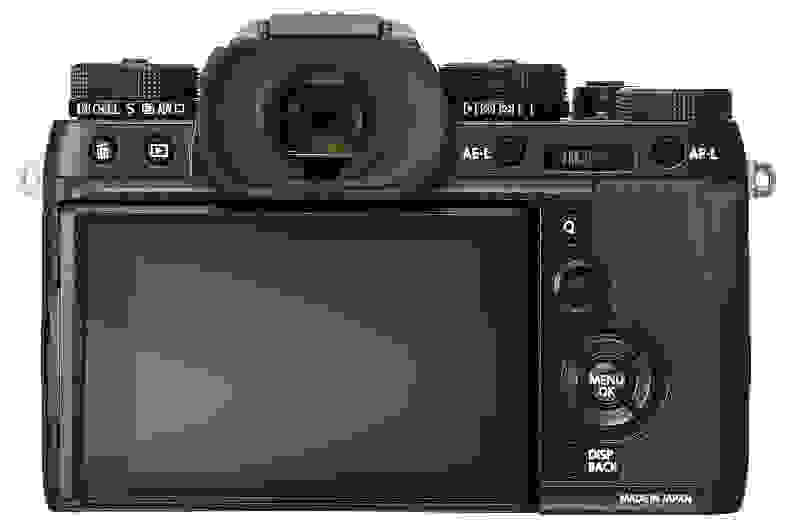 Design-wise, the X-T2 is very similar to the original X-T1, adding a handy focus point selection joystick on the right side of the display. Other than that, it's the spitting image of its predecessor. While that means it'll be well-designed, it may not generate as much excitement as the original did when it was fresh and new.
Picking up an X-T2 won't be an inexpensive proposition, either, as it starts at $1,599 body-only. If you're new to the X-mount system and want to add the very good 18-55mm kit lens in the box, you're looking at $1,899, with the X-T2 shipping this September.
If you wind up picking one up you may also want to look at some of Fuji's new accessories. There's a new weather-sealed flash that'll be available for the X-T2—dubbed the EF-X500—and a new accessory hand grip (MHG-XT2), leather case, (BLC-XT2), cover kit (CVR-XT2), and even a new vertical battery grip that triples the X-T2's runtime (VPB-XT2). Expect these accessories to be available alongside the X-T2 later on this year.
Related Video