Cameras
HP Launches New DreamColor Photo Print Standard
HP Launches New DreamColor Photo Print Standard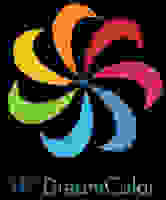 Las Vegas, Nevada, March 9, 2007 – Photographers can now see a new color quality for their prints using the same technology from the silver screen. HP introduced yesterday DreamColor Technologies for printing without the need for multiple-device calibration. HP DreamColor, already used by entertainment giant DreamsWorks Animation SKG, is now being brought to commercial consumers, said representatives at a HP Executive Keynote Address last night at PMA.
"Color is at a new level," said HP Executive Vice President Vyomesh Joshi of Imaging and Printing Group.
Geared for graphic artists and professional photographers, HP promises that with DreamColor enabled devices, print color will match the color of the original, thereby conserving time and reducing waste in the search for color consistency. With hopes that DreamColor will be the new standard for retailers, HP is branding DreamColor-enabled devices with a new logo. The DreamColor logo is featured on newly launched printers including the HP Photosmart Pro B9180, Z2100, Z3100, and presses such as the Indigo press 5000 and Indigo ws4500. DreamColor is no longer limited to state-of-the-art technology of DreamsWorks, said DreamWorks CEO Jeffrey Katzenberg. Highlighted with a preview of DreamWorks' Animation Shrek the Third, the keynote address featured the same film that used HP's DreamColor technology. "The color accuracy of Shrek's skin color is brought to consumers," said Katzenberg. HP, in an aggressive business strategy, hopes to develop DreamColor as an industry standard by making this printing technology available to retail businesses and their consumers.
"We know this is a risky proposition when we see prints drop, but we think this will help retailers in the industry," said Joshi.