Cameras
"Iconic Britain" Image Search
Time to test those photography skills once again. Plan, in conjunction with Microsoft has launched the \"Iconic Britain\" micro site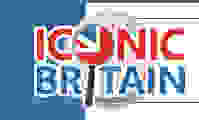 Time to test those photography skills once again. Plan, in conjunction with Microsoft has launched the 'Iconic Britain' micro site (www.iconicbritain.co.uk). The site aims to be a digital image bank compromising of Britain's most important images that define the country.
Actress Joanna Lumley, one of the judges, said: 'It will be thrilling and fascinating to see the diverse range of ideas the nation has about Britain.'
Cynthia Crossley, UK director of Live Search, Microsoft's search engine, added: 'Images are a huge part of everyday life and we're visually stimulated everywhere we go.
'This campaign will let the public search Live Search's vast image database to create a digital gallery of the best and most popular British images for people all over the UK to enjoy.'
Up next
Get Reviewed email alerts.
Sign up for our newsletter to get real advice from real experts.