Cameras
Imaging-Resource Reviews Canon XSi
Imaging-Resource recently reviewed the Rebel XSi DSLR and appeared satisfied with the image results, which according to them were "good"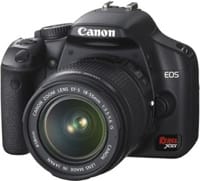 Imaging-Resource recently reviewed the Rebel XSi DSLR and appeared satisfied with the image results, which according to them were "good". The camera scored points for its fast response time and hence is considered ideal to capture fast-paced action.
Excerpt from conclusion:

"The Canon XSi is also perfectly suited for photographing active children or pets, and its fast shutter response means you won't miss a shot while waiting for the autofocus. Overall, very good results."