Cameras
INTEMOS DSLRClean Kit
INTEMOS have announced what they call the lowest priced sensor cleaning kit on the market.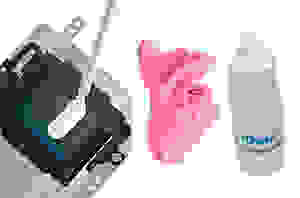 The INTEMOS DSLRClean™ kit  is available for £9.95 and  contains 10 DSLRClean™ swabs as well as a 10ml bottle of the travel safe IOptic™ liquid. Formulated to remove sticky particles from the sensor, IOptic™ can be used in conjunction with Intemos' DSLRClean™ swabs.
"For too long, sensor dust removal has been an expensive extra that all digital SLR owners have had to endure." Said INTEMOS managing director Andrew Stagg.
"We have re-developed our popular DSLRClean™ system enabling us to reduce the costs significantly. Now you can purchase a complete kit for just £9.95.