Cameras
Jigabot Showcases AIMe Auto-tracking Camera Mount
AIMe robot replaces two hands and a friend to keep shots framed up.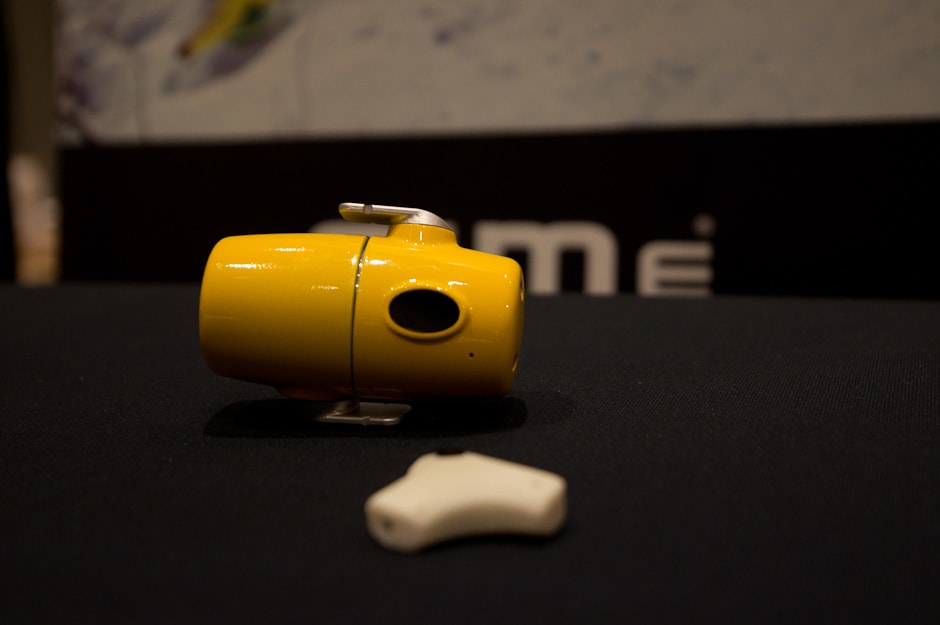 Credit: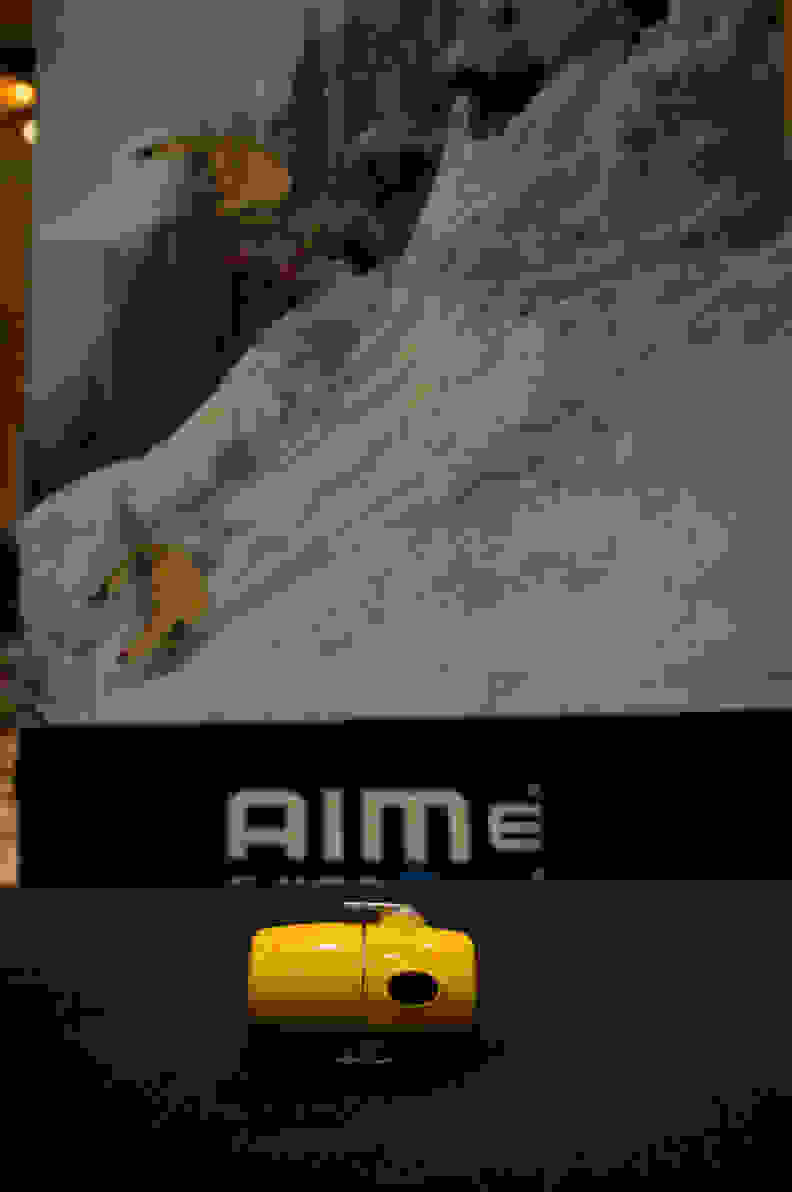 At Digital Experience, an International CES pre-show event, we found the startup Jigabot and their first product: "AIMe."
AIMe is a yellow, pill-shaped tripod mount that automatically follows your subject—keeping it in frame—in case you're shooting video by yourself. It swivels and tilts using complex algorithms powered by a quad-core ARM processor. The mount "sees" small infrared emitters worn by the subject, which are aptly named Emit.
The device securely mounts any camera weighing fewer than 12 ounces (support for heavier units to come in future models) and twists 360 degrees while tilting 120 degrees to follow the Emits.
The IR emitters use litium rechargeable batteries and can be seen by AIMe up to 150 ft away outdoors.
The Utah company won $25,000 in Grow America's fall competition. CEO Rick Stout said claimed venture funding from a couple of "prominant VCs" but was unwilling to disclose any dollar amounts.
Despite the funding Jigabot is still considering putting AIMe through a Kickstarter campaign.
While the AIMe has been 18 months and six prototypes in the making, CES marks its official debut, according to the company. The $299 gadget will be available this June.