*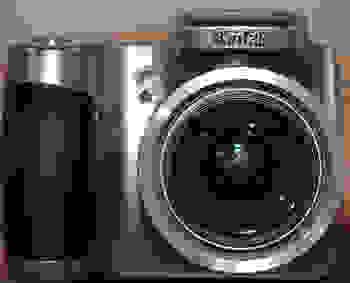 January 5th, 2005 – Las Vegas, Nevada – *Along with the intriguing announcement of the revolutionary Kodak EasyShare-One, Kodak unveiled a new "Z-line" of EasyShare cameras at CES. The Z-Series will supplement the current selection of EasyShare models, residing somewhere between the Cx and Dx lines. Packaged with the first Imagelink-compatible, EasyShare Printer Dock Series 3, the Z-line adds extended optical zoom to the intuitive functionality synonymous with EasyShare digital cameras.
According to Mary Hadley, director of worldwide digital capture marketing at Kodak EasyShare LS753, "the EasyShare Z-Series will bring extended zoom capabilities, such as more flattering portraits and capturing detail from afar. When combined with the best-selling EasyShare Printer Dock, these cameras give everyday photographers most everything they need to take, print and share high quality, close-up pictures at the touch of a button."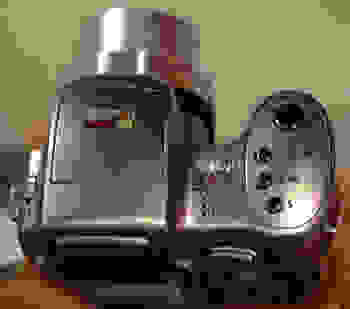 The 5.0 megapixel EasyShare Z740 is designed to bring increased shooting flexibility and image control to the simplistic design of the EasyShare line. Relying on the camera's aspheric, all-glass Kodak Retinar 10x optical zoom lens and Kodak Color Science image processing chip, the Z740's image quality now parallels the control layout.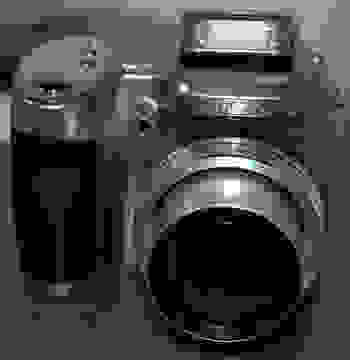 The extended telephoto view achievable with the Z740's 38-380mm (equivalent) zoom enables the Z740 user to capture distant details and minimize depth-of-field when desired. However, for those users who revel in the flexibility provided by the expansive zoom range, yet hold an equal regard for wide-angle perspectives, a compatible 0.7x Wide-Angle accessory lens is available.
More engaged shooters will appreciate the included full Manual mode, along with the additional Aperture Priority, Shutter Priority, and Program settings. However, when less involvement is desired, the Z740 will also suit point-and-shooters, with its 18 preset shooting settings and multiple picture and toning effects.
For adequate visibility, the EasyShare Z740 includes a 1.8-inch, high-resolution LCD screen, designed for both indoor and outdoor use. There is also a large electronic viewfinder included to cater to the more formal, traditional shooter.
The 4.0 megapixel Kodak EasyShare Z700 strays slightly from the Z740 in terms of performance, yet retains the basic functionality and form of its peer. Catering more to automatic and beginning digital camera users, the Z700 will grant a far superior 35-175mm zoom range than most of its simplistic counterparts.
The Z700 emphasizes a host of preset and shooting modes designed to provide greater shooting variety to the automatically inclined user. With continued emphasis on printing and sharing of images, the Z700 also includes the trademark Share button to easily transmit images to the packaged Series 3 Printer Dock or other PictBridge enabled printers.
Both models of the EasyShare Z-line are expected for worldwide release next month, with the Z740 retailing for $499 and the Z700 for $399 (USD).