Cameras
Kodak's Martha Stewart Photo Products Now Available
Kodak's Martha Stewart Photo Products Now Available
October 12, 2006 – Eastman Kodak Co. and Martha Stewart Living Omnimedia, Inc. announced yesterday the availability of the exclusive Martha Stewart-designed photo product line. Kodak hosts over 60 Martha-approved designs for photo cards, calendars stickers, and labels.
Announced in June 2006, the Kodak–MSLO partnership is part of a multimillion dollar photo merchandising industry, according to the Kodak press release. "This offering brings together Martha Stewart's iconic design experience with high quality, customized Kodak products," stated the release.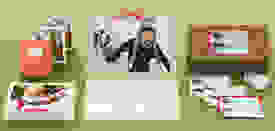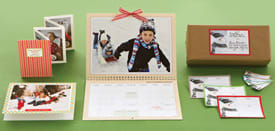 With product prices starting at $2.19 per photo card, the new products feature the Martha Stewart brand name, and are available through the Kodak EasyShare photo-hosting site.
The holiday cards include Martha Stewart's Print Card on Kodak silver halide photographic paper, Martha Stewart's Premium Print Card on cardstock, Martha Stewart's Pull-Out Card, Martha Stewart's Classic Fold, Martha Stewart's All-in-One Card, and Martha Stewart's Accordion Fold.
"I am delighted to be working with KODAK EASYSHARE Gallery to provide attractive, new designs and easy-to-use tools that inspire customers to create beautiful holiday photo products that will personalize their holiday greetings," said MSLO founder Martha Stewart.
All the designs are created by the MSLO design team under the direction of Martha Stewart, according to the release. The Martha Stewart-designed Kodak products are available at www.kodakgallery.com/marthastewart.