Cameras
Lensbaby Introduces Aperture Disks for Hearts and Starry Photos
Lensbabies introduced Creative Aperture Disks to create star and heart-shaped photos.
February 8, 2007 – Makers of the selective focus SLR lenses, Lensbabies, introduced today Creative Aperture Kit accessories to create photos with heart and starry effects. The Creative Aperture Kit retails for $9.99 and is available now for order at www.lensbabies.com.
The Creative Aperture Kit includes a star-shaped aperture disk, a heart-shaped disk, and five blank disks that users can customize using craft paper punchers for a desired effect. Users can attach the disks to their Lensbabies.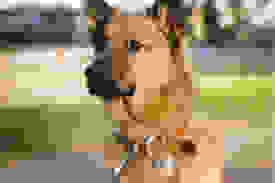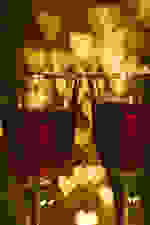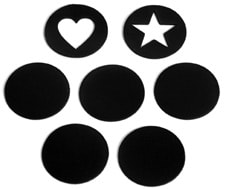 The Creative Aperture Kit can be used with the Lensbaby 3G and Lensaby 2.0 SLR lenses that fit Canon, Nikon, Pentax, Olympus, Panasonic, Samsung, Sony, and Leica mounts, stated a company press release today.
"The attraction of Lensbaby lenses is that photographers can place a precise point of sharp focus anywhere in a picture's composition," said Lensbaby co-founder Craig Strong in the release. "These new Lensbaby Creative Aperture Kits now let photographers easily enhance the appearance of their pictures' out of focus areas," he said.
Customers can find the Lensbaby Creative Aperture Kit at the company online store, at select retailers, or by calling 877-536-7222 / 971-223-5662.
Images courtesy of Lensbabies. Photos by Keri Friedman and Cristoffer Greiss.