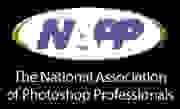 *December 18, 2006* –With the release the Adobe Photoshop CS3 public beta, the National Association of Photoshop Professionals (NAPP) launched the online resource CS3 Learning Center last week.
The NAPP, with over 50,000 members, states that the CS3 Learning Center is the most comprehensive Photoshop resource that the organization has to offer, according to a Dec. 14 press release. 
"Adobe did the right thing by releasing their first-ever public beta of Photoshop CS3," said NAPP president Scott Kelby in the release.  With CS3 platforms for Windows and Macs, "Everybody gets a chance to take this amazing new upgrade for a spin," said Kelby. 
The new CS3 beta promises new non-destructive Smart Filters, an added Quick Selection Tool, and a Refine Edge option. CS3 also includes improved layer blending, vanishing point, black and white conversion, and enhanced Camera RAW capabilities, according to the Adobe website.
The NAPP CS3 Learning Center includes 12 online tutorials, video clips, an interview with Adobe product manager John Nack, and a discussion board.Interested users can download Adobe's Photoshop CS3 at http://labs.adobe.com/technologies/photoshopcs3/ and use the NAPP CS3 Learning Center at http://www.photoshopuser.com/cs3/index.html.