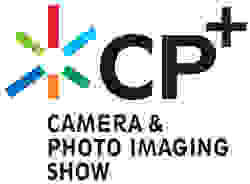 The PMA show is shrinking, and others are looking to take its place. This week in Japan, a new camera industry trade show called CP+ (cee-pee-plus) has just been announced for March 2010. The show will replace the annual PIE (Photo Imaging Expo) show that was killed in 2009 after disagreements from various factions as to what direction it should take. One of those factions, the Camera & Imaging Products Association (CIPA), decided to take matters into its own hands and created the new CP+ show, which will take place in March 2010
CP+ has a strong backing already, as the major exhibitors list includes nearly every Japanese camera and lens manufacturer. Notably included on that list is Canon, which has withdrawn its attendance from the PMA show in Anaheim in February. If CP+ becomes a success, there seems a chance that it could develop beyond a strictly Japanese show and into an international exhibition. PMA's viability has recently been called into question by Canon's absence, complaints about the new Anaheim venue, and its proximity to the much larger CES show in January.
More details about the show (in English) can be found at the new CP+ website. Unfortunately, the 2010 inaugural show will have no English language support on premises, which will likely stymie a bigger international coverage.