Cameras
New Panasonic CM1 Puts a 1-Inch Sensor in a Smartphone
The CM1 blurs the lines between camera and phone.

Credit:
Panasonic just announced some huge, completely unexpected news at Photokina in Cologne, Germany. Along with its new GM5 and LX100 Micro Four Thirds cameras, the company outed the Lumix DMC-CM1—the first smartphone with a 1-inch sensor.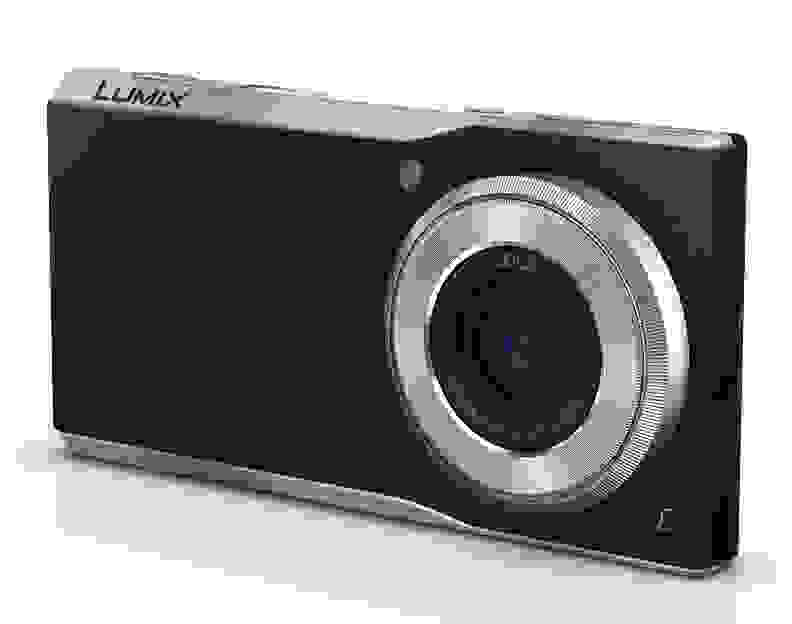 The powerful pocket companion runs on Android 4.4, powered by a Qualcomm 2.3Ghz processor. The camera itself shoots 20-megapixel stills and can record 4K video through a 10.2mm f/2.8 Leica Elmarit–branded lens. With a 1-inch sensor, that focal length works out to a 27 or 28mm equivalent, just like most other smartphone cameras.
The CM1 is also said to offer full manual camera controls—a real rarity in this market—along with a manual control ring and a "Ready to Shoot" switch.
The CM1 is also said to offer full manual camera controls.
Panasonic hasn't skimped on other features, though. Around back you'll be interfacing with the Lumix CM1 through a 4.7-inch 1080p LCD, there's an LTE radio, and a 2600 mAh battery.
You'll have 16GB of internal storage to store your shots—sure to disappear quickly at 20MP a pop—and 2GB of RAM to keep Android running smoothly. The internal storage can be beefed up through the microSDXC card slot, letting you add as much as 128GB extra.
Of course, the big sensor means the camera is a bit bulkier than most smartphone shooters. While the phone itself is already a beefy 15.2mm thick, the lens hump pushes things out to 21.1mm. That's much chunkier than pretty much any mainstream smartphone on the market today, but on par with similar concepts like the Samsung Galaxy S4 Zoom.
Early word from Panasonic is that this unique device will only be available in France and Germany, but we know a few shutterbugs who would love to see it come to the U.S.
We'll be adding more info as the story develops following Panasonic's press conference at Photokina.