Cameras
Nikon Announces 50mm f/1.8 Update, Adds AF-S
Nikon officially announces they will update their 50mm f/1.8 lens with a built-in SWM motor and an aspherical element to reduce distortion.
Nikon has officially announced its rumored update to the venerable NIKKOR 50mm f/1.8 lens, taking it from its previous AF-D line and giving it a built-in drive motor and a new AF-S designation.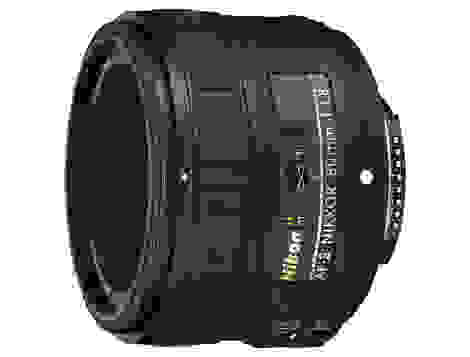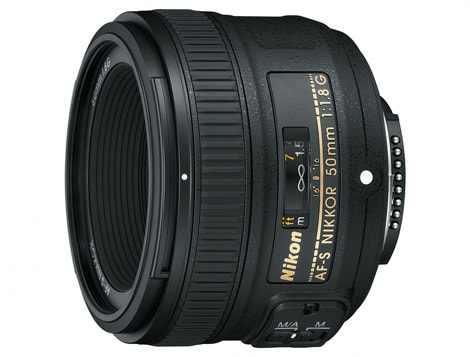 With the addition of an aspherical element to cut down on distortion, this lens will be larger and reportedly sharper than the previous version. We'll have to wait to see for ourselves to confirm any quality bump over the AF-D version, but when information on this lens leaked earlier this month on one of Nikon's websites, an included MTF chart indicated superior performance.
(Update: here's the MTF charts for the new AF-S version beside the older AF-D version. There's similar falloff at the edges, but the smaller sensor on DX cameras will see very little softening toward the edges.)
Critically, with Nikon's SWM drive motor in tow, the lens will be able to autofocus on any of their entry-level DX-format DSLRs—from the D40 straight on through their new D5100.
The 50mm f/1.8G, as it is formally called, will slot in line just in front of their DX-specific 35mm f/1.8G, and will also be fully functional with the larger image sensors of all their FX-format cameras, with increased angle of view.
At a traditional 50mm focal length, the f/1.8G will sport roughly a 31-degree angle of view on DX-format cameras (47 degrees on FX) and have an autofocus/manual focus override setting. There is no image stabilization present in the f/1.8G, though this is unsurprising as this is true of both the fast 35mm f/1.8G and 50mm f/1.4G AF-S lenses from Nikon.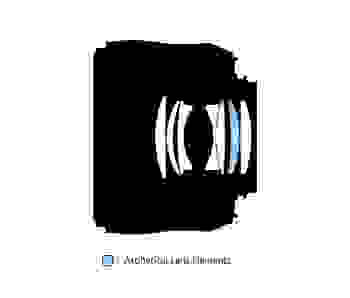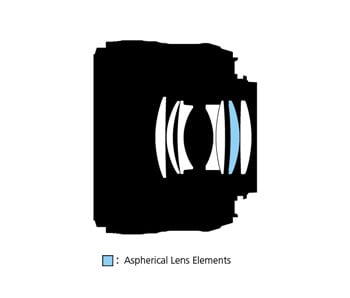 It will continue with Nikon's 7-bladed rounded diaphragm, offering a minimum aperture of f/16 and a minimum focus distance of 1.8 feet. This lens should give Nikon's entry-level shooters a fast, sharp option that will autofocus on bodies without a built-in drive motor. One thing to note, this lens will use a 58mm filter diameter (just like the 50mm f/1.4G) and this is not a typical size for Nikon lenses so you will want to plan accordingly.
The lens will debut at an estimated price of $219.95, with a lens hood and case included, and should be available at retailers beginning June 16th.
For the full press release and to see full specifications on the lens, please see below or visit Nikon's website by clicking here.
---
MELVILLE, N.Y. (April 27, 2011) – Nikon Inc. today announced the AF-S NIKKOR 50mm f/1.8G lens, a fast, compact lens that affords photographers the versatility of the classic 50mm focal length and the benefits of a fast aperture for photos and D-movies. Whether a new D-SLR enthusiast or a seasoned pro, users will appreciate the tack-sharp image quality, extreme low-light performance, shallow depth of field and Nikon core technologies that improve upon the original to make a great lens even better.
"The 50mm lens has been a staple for photographers since the 35mm film days, and this new lens enables Nikon customers that shoot photos and movies to discover the creative benefits of this traditional focal length," said Lisa Osorio, general manager of marketing at Nikon Inc. "This f/1.8 prime lens offers exceptional image quality and control, and benefits from modern Nikon technologies to enhance performance such as the Silent Wave Motor and use of an aspheric lens - it's a very attractive package for any shooting discipline."
Lightweight, compact and affordable, this lens will easily become a favorite and find a home in any photographer's gear bag. With the unique ability to mimic the focal length of the human eye, the AF-S NIKKOR 50mm f/1.8G lens is ideal for travel, general photography, low-light, landscape shooting and portraiture. This lens continues the tradition of NIKKOR precision optics to provide photographers with sharp, high-resolution images and the ability to focus as close as 1.48 feet, with amazing depth of field control for intimate details. The integration of an ultra-compact Silent Wave Motor ensures fast, whisper-quiet AF operation, which is essential when recording movies. Optimized for Nikon FX-format cameras, this lens is also a great option for Nikon DX-format photographers seeking a fast, sharp lens for capturing images with amazing color and contrast.
The new 50mm f/1.8 lens construction consists of seven elements in six groups, with one aspherical lens element to reduce instances of coma and aberration, even when shooting wide open. A rounded diaphragm opening combined with the seven-blade aperture contributes to a substantially more circular bokeh for a more natural appearance of out-of-focus background elements. Additionally, instances of lens flare and chromatic aberration are suppressed using Nikon's exclusive Super Integrated Coatings, which also help ensure vividly accurate color balance.
The AF-S NIKKOR 50mm f/1.8G lens is scheduled to be available at Nikon authorized dealers beginning June 16, 2011 at an estimated selling price of $219.95.* For more information, please visit http://www.nikonusa.com.
*Estimated selling price listed is only an estimate. Actual prices are set by dealers and are subject to change at any time.